Beet Cake A healthier dessert for Valentine's Day
February 1, 2010
/
/
Comments Off

on Beet Cake A healthier dessert for Valentine's Day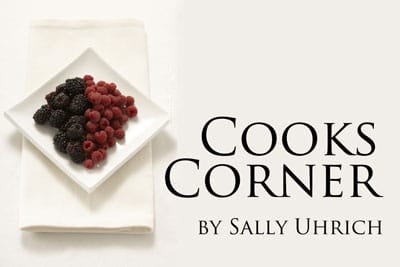 by Sally Uhrich
Looking for a dessert to serve your loved ones this Valentine's Day? Consider making beet cake, a healthier alternative to the more commonly served, red velvet cake. Beet cake derives its reddish/maroon color from beets, not food coloring.
Beets have long been know for their amazing health benefits for almost every part of the body. They are abundant with vitamins A, B1, B2, B6 and C. They are also an excellent source of calcium, magnesium, copper, phosphorus, sodium and iron.
This recipe comes to us from Heidi Farr, who discovered it in the cookbook, "Simply in Season," published by Herald Press in 2005.

Beet Cake Recipe
2 c. beets, cooked, peeled and chopped
1/2 c. applesauce. Puree in blender until smooth.
Set aside.
In a large mixing bowl, combine:
1 -1/2 c. sugar, 1/2 c. oil, 1/2 c. plain yogurt, 3 eggs
Beat with an electric mixer 2 minutes.
Add: 1/2 c sifted baking cocoa, 1-1/2 t. vanilla, pureed beets.
Beat another 90 seconds.
Combine: 1/2 c. flour, 1 c. whole wheat flour, 1-1/2 t. baking soda, 1/2 t. salt,
1 t. ground cinnamon (optional). Gradually sift into the batter, mixing it with a spoon but stirring only until blended.
Stir in 1/2 c. chocolate chips and/or chopped nuts.
Pour into a greased 9×13-inch baking pan.
Bake in a preheated oven at 350F, until a knife inserted in center comes out clean, 40 to 50 minutes. To bake in a bundt pan, pour half of batter into the greased pan, sprinkle chocolate chips evenly on top, then add remaining batter.
Serve plain, frosted or in bowls with applesauce.
When the greens are attached, beets can keep for only three to four days in the fridge. Without the greens, the beet root can keep for a couple of weeks.
So why not enjoy this delectable cake? Not only is it pleasing to both the eye and the palate, but it is abundant with nutritional value.