November 1, 2020
/
/
Comments Off

on Buffalo plaid
By Terri Wiebold; photo courtesy of Kneaders Bakery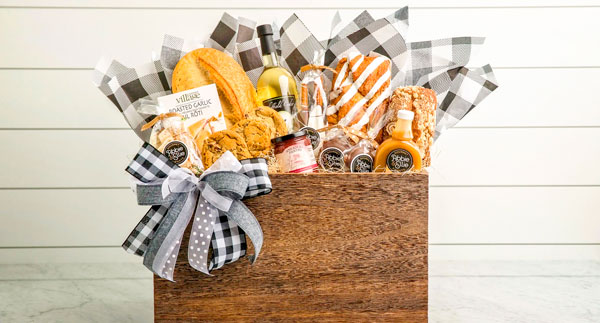 Buffalo plaid is a term used to describe the pattern created when two colored yarns – traditionally red and black – are woven in stripes to create large intersecting blocks. The result is a third block of color that is the combination of the other two.
Made popular in the 1850s in the U.S. by Woolrich Woolen Mills, the buffalo plaid shirt has become synonymous with the fictional folk hero and lumberjack Paul Bunyan. Legend has it that Woolrich's designer (who owned a buffalo herd) patterned the distinctive style from the "Rob Roy" Scottish tartan, brought to America by fur trapper and pelt trader Jock McCluskey, a descendant of Rob Roy. According to tartan scholar Donald C. Stewart, it is probably the oldest "MacGregor" tartan, and it is one of the most primitive.
The website tartansauthority.com recounts that McCluskey bartered with Native Americans for buffalo pelts, offering a variety of finished goods in exchange. The most coveted being heavy woven Scottish blankets. Draped across horses in battle, the blankets were considered good luck. Warriors called it "plaid" (the Gaelic for it pladjer), as did U.S. Army outpost and fort traders who bought McCluskey's bartered pelts.
Today, buffalo plaid can be found in clothing, ribbon, wrapping paper and home décor. The most common variations remain the traditional red and black, as well as its modern farmhouse-style counterpart, white and black (pictured above).