Canine lovers get down to business
December 1, 2016
/
/
Comments Off

on Canine lovers get down to business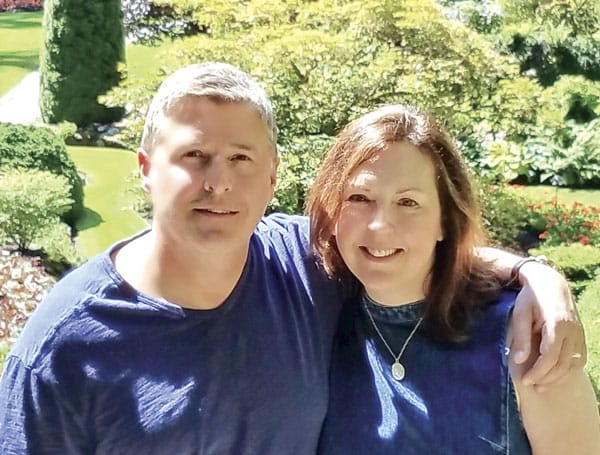 Kraig and Suzanna Smiegowski launched their small business CanineKids Outfitters in hopes of making a difference toward canine cancer research and treatment.

By Kathy Fallert; photos courtesy of Suzanna Smiegowski
Castle Pines Village residents Suzanna and Kraig Smiegowski love their dogs. In fact, since the Smiegowskis do not have young humans in their household, their dogs are essentially their children. With a history of losing five of their beloved Shetland Sheepdogs (shelties) to cancer, the Smiegowskis decided to launch a small business to help make a difference.
CanineKids Outfitters, an online boutique of pet products and pet lovers' gift items, recently came to fruition by the Smiegowskis. Products are available locally at The Pet Stuff Place in The Village at Castle Pines as well as Zoey's Place in Historic Downtown Littleton. Ten percent of all profits go to the Flint Animal Cancer Center at Colorado State University in Fort Collins, which is one of the top veterinary oncology institutions in the country. The Smiegowskis established an Endowment called the CanineKids Outfitters Cancer Research Fund for this purpose.
All items are high-quality and are made in the USA. The Smiegowskis have sourced all the products on their own. Their all-season dog jackets were designed in Denver and manufactured in Colorado Springs with the fabric coming from New York. Other items include collars, leashes and giftware for canine parents such as aprons, artisan mugs and wall plaques.
Suzanna remarked, "We launched our business to blend several of our passions: our entrepreneurial aspirations as small business owners, our passion for dogs as treasured members of the family, our appreciation of gifted, compassionate veterinary and oncology medical teams, and our discerning standards as consumers of pet products that are made in the USA. This combination of resources presents opportunity to generate support for canine cancer research, the inspiration for our company."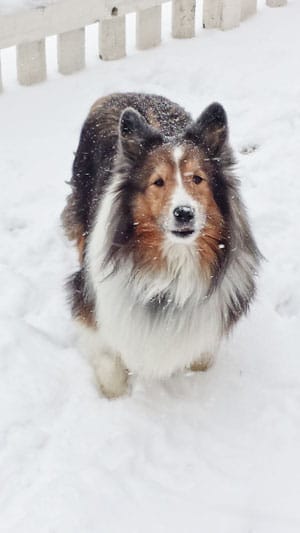 The Smiegowski's sheltie Stella lived an additional three and a half years with a high quality of life after a diagnosis of TCC due to early detection and exceptional veterinary care.
The Smiegowski's sheltie Stella helped with this inspiration. Stella lived to be 14 ½ years old after being diagnosed with Transitional Cell Carcinoma (TCC) at age 11. They were lucky to have gotten an early diagnosis, which came by accident because of bringing a new Sheltie pup into the family. Stella was stressed about having a new puppy in the house, which lead to a high blood pressure diagnosis, and that uncovered an incidental finding of the TCC. The early diagnosis was then combined with a cutting edge holistic veterinarian who practiced both eastern and western medicine. The Smiegowskis believe that this combination is why Stella lived another three and a half years and with a high quality of life.
Suzanna continued, "As devoted pet parents who have personal experience in dealing with canine cancer, we know firsthand how devastating a cancer diagnosis can be. Treatment options as a result of canine cancer research have proven to be life saving for several of our Shelties, while extending their lifespan by many years."
To date, CanineKids Outfitters has raised $35,000 for the Flint Animal Cancer Center. To learn more about CanineKids Outfitters, or to shop online, visit www.caninekidsoutfitters.com.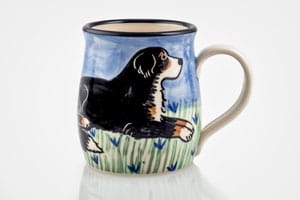 This artisan mug offered by CanineKids Outfitters is one of the gift items available for pet lovers and pet parents.