Castle Pines community garage sale May 15 & 16
May 1, 2015
/
/
Comments Off

on Castle Pines community garage sale May 15 & 16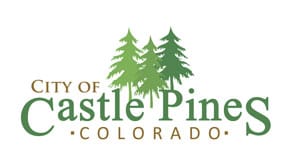 By Elean Gersack
It's that time again … time to part ways with the old to make room for the new. Each year in mid-May, the community is abuzz with folks from far and wide looking for a great deal.
If your kids have grown out of toys, clothes, equipment, and more, or if you have re-modeled and you have old furnishings, now is the perfect time to de-clutter. If it's been a few years since you last took part or if you are new to the area and brought along some unwanted treasures – this year's event is for you!
Mark your calendar for Friday and Saturday, May 15 and 16, from 9 a.m. to 2 p.m. each day. Plan a late-day barbecue with friends, play a little music, and make it a fun neighborhood weekend. The Castle Pines Connection will be out and about taking photos and handing out prizes for most creative sales. If we don't find you, find us! Take photos during your sale and send them to us at editor@castlepinesconnection.com and you might be featured in our June issue.
Here is the low down on the specifics for all of those who take part:
Register for sales / Search sales for items you want to buy –
Residents can register sales by e-mailing garagesale@cpnhoa.org and buyers can search for items and plan their route at www.cpnhoa.org.
Pick-up garage sale signs
Tammy Lopez of Allstate Insurance will have signage available for homeowners taking part beginning Wednesday, May 6. Her office is located at 361 Village Square Lane, Suite 125 (next to La Dolce Vita).
Safety reminders –
Please remember to be extra cautious with the temporary visitors to our community. While you are outside with your garage sale belongings and customers:
– Make sure your doors and ground-level windows are closed and locked
– Make sure your garage is closed, unless you are using it for your sale
– Do not keep too much cash outside
– Keep money on your person instead of a box
Donating items after the sale –
After the sale, consider making a charitable contribution for any of your unsold items. For information regarding pick-up or drop-off of unwanted items, you may wish to contact:
Good Will Donation Center – Castle Pines: 303-657-8102
Task Force of Douglas/Elbert County: 303-688-1114
Arc of Arapahoe & Douglas Counties: 303-220-9228