Castle Pines Village residents host wine event in support of local teens and tweens
May 1, 2011
/
/
Comments Off

on Castle Pines Village residents host wine event in support of local teens and tweens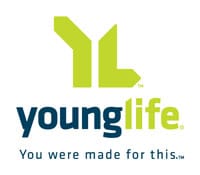 by Kathy Dunker
Steve and Karen Miller will host the 3rd annual "Wines in the Pines" event to raise support for Western Douglas County YoungLife at their home in Castle Pines Village on Saturday, May 7, from 6:30 p.m. until 9:00 p.m. The yearly event is an effort to provide not only a memorable night out, but also to give the community an opportunity to learn more about YoungLife in our area.
Western Douglas County YoungLife is the local area chapter of an international non-profit organization that has been ministering to high school and middle school kids for more than 70 years. YoungLife is non-denominational and offers weekly club and small group activities, plus an opportunity to attend fall and summer trips to exclusive YoungLife Camp properties around the country. In Colorado, YoungLife camps are located in Buena Vista and Fraser.
Western Douglas County YoungLife is supported by donors in the Castle Rock and Highlands Ranch communities. Their staff and volunteer leaders are active in five high schools and two middle schools, including Rock Canyon and Castle View High Schools, and Castle Rock and Mesa Middle Schools.
Wines in the Pines event organizer, Bill Gouger, commented, "My wife Tracy and I became involved in YoungLife way back in 1993 after realizing that teens in our community were in need of positive young adult role models who would invest in relationships with them and speak the truth to them about life issues. We helped establish the ministry in Highlands Ranch that very first year and have supported the ministry in Douglas County ever since!"
The May 7 event will include seven different wine stations located throughout the Miller's home which are being provided by YoungLife partner, Village Wines, in Castle Pines Village. At each station, YoungLife leaders or committee members will pour a selected wine and offer each guest a paired light appetizer that is matched to the wine. Towards the end of the evening there will be a short presentation about the work of YoungLife in Castle Rock and Highlands Ranch.
Tickets are $40 per person and $80 for a couple. Sales are limited to 120 guests, so early sign-up for this popular event is encouraged. On-line registration is available at www.westdoco.younglife.org or by e-mailing Eric Lies, YoungLife area director, by e-mail or by calling 303-915-1422.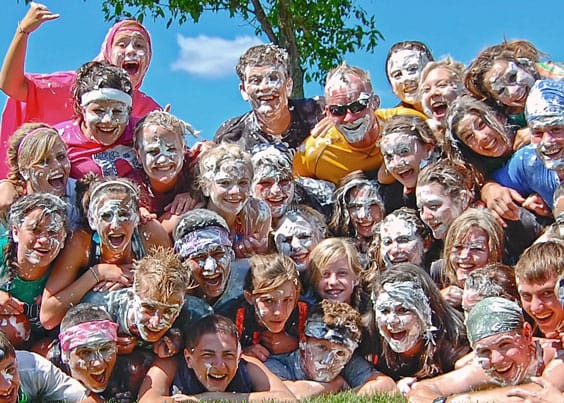 The gang got messy during a crud war at YoungLife summer camp, Castaway Club in Minnesota last summer.