Castle Rock Eye Wear welcomes Dr. Dockins
April 1, 2009
/
/
Comments Off

on Castle Rock Eye Wear welcomes Dr. Dockins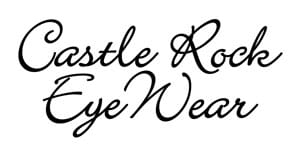 Submitted by Castle Rock Eye Wear
Castle Rock Eyewear is pleased to welcome Dr. Dockins, optometrist. Dr. Dockins is a Developmental Optometrist with a passion for helping families with their vision care, especially children. After graduating from the University of Missouri – School of Optometry, she completed her post-graduate education in Developmental Optometry, during which she received extensive training in how the visual system develops throughout childhood. She also gained expertise in the examination, diagnosis and treatment of vision-related learning problems.
Dr. Dockins is skilled in vision therapy, an approved treatment program for binocular vision and visual-perception problems. Visual rehabilitation for patients with a history of traumatic brain injury is also a special interest of Dr. Dockins.
"My dream is to develop programs for schools that give teachers the tools and opportunity to enhance learning through movement. This 'Action-Oriented Learning' is extremely effective with all children, but it especially makes a difference with boys who are falling behind in school."
Developmental Optometry is an expanded area of optometric practice. Dr. Dockins takes a holistic approach in the treatment of vision and vision information processing problems. She believes that visual status and the way that people interpret what they see does not depend solely on how clear the eyesight is. Consideration must be given to all of the visual, visual motor and visual perceptual skills. In this way a developmental optometrist will not only consider the remediation of any eyesight difficulties but also the benefits of prevention, protection and enhancement of the visual system in order to improve all aspects of visual performance.
Visit Dr. Dockins at Castle Rock Eyewear located in the Village at Castle Pines, 856 Happy Canyon Road Suite 110, Castle Rock. Call 303-663-2034 or visit www.castlerockeyewear.com for more information.