CC-20 Parcel in CPN Stalls Out With Recession
April 1, 2009
/
/
Comments Off

on CC-20 Parcel in CPN Stalls Out With Recession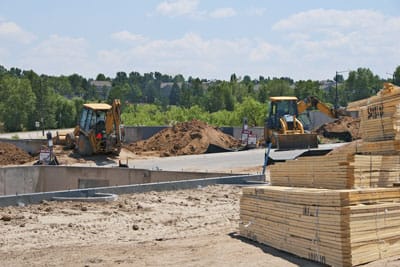 by Lisa Crockett
With no confirmed tenants for the parcel of land at the corner of Monarch Boulevard and Castle Pines Parkway – a parcel known as "CC-20", construction plans that were introduced more than two years ago remain unchanged but also unrealized.
The site, which is owned by Pinark, LLC, was to have been home to a library, but after the library funding measure was defeated on last fall's ballot, that plan is no longer in place.
The library was to have served as an "anchor" tenant for the site. Also proposed for the site was a new South Metro Fire Rescue fire station, but plans for the station were cancelled following community concerns about the location.
"Our plan is to sell individual commercial lots within the approved concept of a small, architecturally consistent community center," said John Osborn of Pinark.
As of press time, there were no plans as to when construction on the site would begin. Pinark received approval from Douglas County regarding one site improvement plan in January 2007.
"Prior to the city's incorporation, Douglas County approved one site improvement plan within CC-20," stated Sam Bishop, city planner for the city of Castle Pines North. "Site Improvement Plans have an expiration date of three years unless an extension is requested. The City has not received any site improvement plan applications or requests for other parcels within CC-20."
Meanwhile, construction progresses slowly on the residential portion of the land – a Village Homes development called "The Crossings." Because Village Homes has filed a voluntary petition for reorganization under Chapter 11 of the U.S. Bankruptcy code, construction has been somewhat delayed.
"If everything goes according to plan, I estimate that we will complete construction sometime toward the end of 2010," said Roger Shimono, the community manager at The Crossings.
At build out, there will be a total of 47 homes, consisting of a mixture of townhouses and patio homes. At the present time a total of 12 homes – some occupied and some on the market — have been completed; two are under construction.