Celebrating the life of Jessica Dillon; 20 years of blessings
June 1, 2014
/
/
Comments Off

on Celebrating the life of Jessica Dillon; 20 years of blessings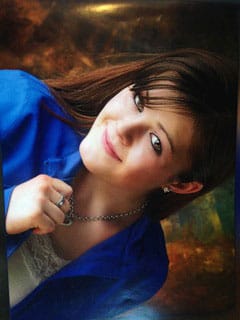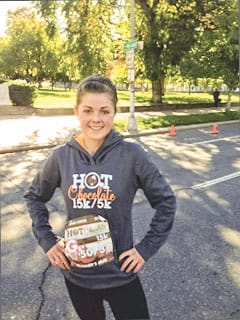 A dedicated athlete and honors student, Jessica Dillon is remembered as someone who was kind to all.
By Lisa Crockett; photos courtesy of the Dillon Family
Compassion, humor, and generosity. These words sum up the short life of Castle Pines resident and CSU student Jessica Dillon. An enthusiastic and exuberant young adult, Jessica collapsed and passed away while running the Boulder Half Marathon in May, leaving a life of service and activity unfinished. In July, Jessica would have celebrated her twenty-first birthday. And although her family is mourning the loss of the 2012 Rock Canyon High School (RCHS) graduate, they are also celebrating her legacy of love.

"Jessi was known for her compassion and exuberance; her glass was always half full," said Jessica's aunt Sherryl Dillon. "Even when things weren't going quite the way she had hoped, she'd give a little pout, maybe shrug her shoulders, and then move on to take the high road."
That high road took Jessica many places. Some of those places would be familiar to lots of teenagers and young adults – school, sports and family. She was an honors student and athletics was an important part of her life. She lettered in basketball at Rock Canyon and achieved black belt status at J.W. Kim Taekwondo in Castle Pines.
Jessica's path through life also touched an unusual number of other lives. She spent countless hours serving her fellow human beings using her talents and her propensity for hard work. She supported special-needs athletes through the Unified Sports Program at RCHS, she provided childcare for parents taking English classes in Denver, and as part of an outreach at Southeast Christian Church, she spent many Saturdays making and distributing sandwiches and hygiene packets in Lower Downtown and around the Denver Rescue Mission.
A committed Christian, Jessica expressed her faith through her actions by teaching a preschool Bible class and supporting a child in El Salvador through the World Vision charity. "She was extremely engaged in community outreach through her church," said Sherryl. "She was always enthusiastic and thinking of others."
All those who knew and loved her, especially her parents Christine and Doug and her brother and sister, Jacob and Becki, mourn Jessica.
Roughly 350 people turned out last month to celebrate her life and her legacy at a memorial service. They reminisced about all the good she did, as well as fun and quirky details about her life – like the fact that her family came to expect that she would make her famous "cheesy bread" for every family holiday gathering, or that she enjoyed working her way through school at Starbucks.
"Jessi would not want us to succumb to sadness," said Sherryl, "but would rather want us to celebrate her life. We must not look at her 20 years on earth as a life cut short; rather we must look at each of those 20 years as a blessing."