City council approves 2011 budget
January 1, 2011
/
/
Comments Off

on City council approves 2011 budget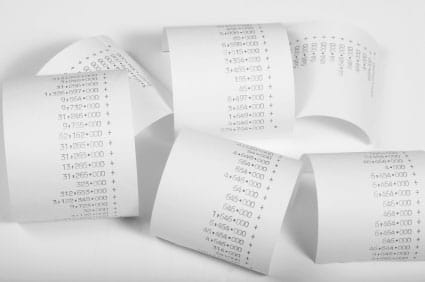 By Linda Nuzum
The City of Castle Pines City Council adopted its budget for 2011 at the December 14, 2010 council meeting. This sets the council's goals for city finances for the coming year; although expect that, as in past years, adjustments may be made as the year goes on.
The overall budget for 2011 is approximately $3.5 million, with expenditures roughly equaling income. The city plans to continue carrying a cash balance of approximately $2 million left over from late 2009, which is roughly the amount of the annexation fee paid by The Canyons development.
Staffing

One big change for the new year relates to staffing. To date, all city staffing has been through contractors. The first year, almost all staffing was obtained through a consulting firm, CH2M HILL. In 2010, several positions were moved to independent contractors. For 2011, the city intends to hire full-time city employees to staff the city manager, city clerk, and administrative roles; the recruitment and hiring process is well underway. The remaining positions will stay as contract positions, most notably with CH2M HILL retaining the positions managing public works, planning and communications functions; accounting functions performed by the Hammersmith HOA Management firm; and former Metro District Manager James McGrady as a contractor for the utility manager position.
Public Works and Road Maintenance

The most visible service performed by the city is public works and roads. In 2010, city staff conducted a road study that showed that a minimum of $600,000 should be spent annually to avoid further deterioration of road conditions. The 2010 budget was short of that goal, with only approximately $200,000 spent. In the 2011 approved budget, $450,000 is targeted at road maintenance activities. Overall public works expenses, including the $450,000 for road work, total nearly $1.4 million and also include snow removal, a traffic safety study, parks maintenance, and overall public works management.
Communications and city council expenses

City council allocated $75,000 for communications this year, $65,000 of which is a contract with CH2M HILL to provide direct communications between city and citizens. This will include print newsletters and an annual report that will be direct mailed to citizens, as well as web and e-mail news, advertising, a web-based citizen survey, and other venues for citizen input. Other city council expenses such as ward meetings and council training sessions and dues bring the overall communications and city council expenses to $91,000.
Legal expenses

Legal expenses are budgeted to total $192,000 for the year, including general municipal costs as well as city initiatives such as the court action to dissolve the CPN Metro District. The legal category is reduced slightly from 2010, since legal expenses related to the Urban Renewal Authority will not be needed in 2011.
Public Safety

Sheriff and municipal court services are budgeted at $782,000 – roughly the same as last year.
Economic Development

The city council has budgeted $25,000 for economic development in the city. Much discussion during the URA meetings centered around improving the existing business district in Castle Pines, but no specific projects have been identified to date.
Other Expenses

The other expense categories include: City manager $176,000, deputy city clerk $106,000, finance $59,000 (accounting plus audit), administration such as office space, computers, and printing $174,000, community development/ planning expenses, which totals $334,000 including the $25,000 allocated to economic development activities, and utility department expense of $50,000.
Revenues

The City's revenue sources are as follows:
– Taxes totaling $2.2 million. This includes property tax of $706,000 (dedicated to public safety) and sales tax of $745,000, and both are budgeted to be nearly the same as in 2010 (note that property tax revenues are expected to decline in 2012 when property assessment reductions take effect). Sales tax on new automobiles is budgeted to decline slightly, to $585,000, while tax on building supplies is expected to remain at approximately $110,000.
– Fee revenues total approximately $618,000. This includes franchise fees on utilities (which homeowners pay through their monthly utility bills) that are expected to bring in about the same as last year, $382,000, with the remainder coming as various types of city fees charged to developers, businesses, and homeowners.
– Intergovernmental revenues which once went to the county or other government agencies and now come to the city are expected to total nearly $700,000. This overall category is up slightly this year, due to additional revenue from the Highway Users Tax Fund.
Visit www.cpngov.com for the complete budget.
-Source: 2011 Approved budget; City of Castle Pines