February 1, 2012
/
/
Comments Off

on City seeks input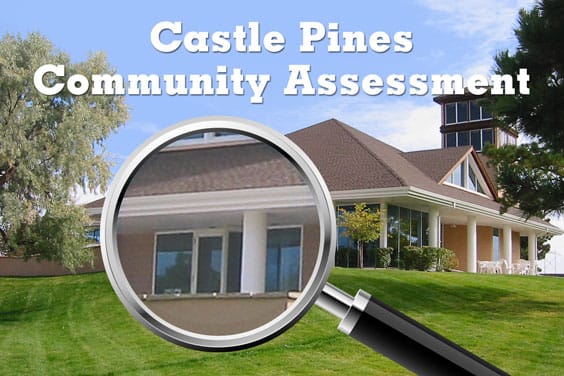 Submitted by the City of Castle Pines
Please join the City of Castle Pines and Downtown Colorado
Inc. (DCI) to participate in the Castle Pines Community Assessment.
The community assessment is intended to analyze community preferences for commercial district revitalization, to provide recommendations for enhancing the town center while maintaining community character, and to provide implementation strategies for a community-led revitalization program.
On Wednesday, February 29, the team of consultants will meet with residents, business and property owners, and other stakeholders at the Castle Pines Community Center to develop an understanding of the needs and preferences of the community in developing a walkable, sustainable, and economically viable commercial district.
The City encourages all citizens and stakeholders to attend the applicable focus group to be sure your voice is heard. The finalized agenda will be posted on the city website by February 6. To download the full agenda or to find out more about the process, please visit www.castlepinesgov.com.
Findings of the community assessment will be presented to the community and the City requests the attendance and engagement of the residents, local organizations, business owners and property owners to foster a dynamic and prosperous future.
Thursday, March 1 at 6 p.m.
Castle Pines Community Center
7404 Yorkshire Dr., Castle Pines, CO 80108