Come try the Fall Frenzy and Kids Tri
August 1, 2010
/
/
Comments Off

on Come try the Fall Frenzy and Kids Tri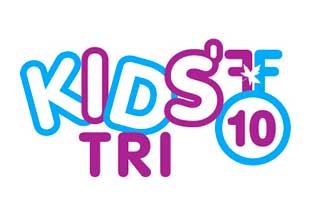 By Carin R. Kirkegaard
Kids ages six to fourteen can register to compete in the Fall Frenzy Kid's Triathlon. The event will take place August 21 at the Grange Pool in the Meadows, located in Castle Rock. The event divides the kids into groups with appropriate distances for each age.
Triathlon Distances:
Ages 6-8: 25 yard swim, 2 mile bike , 1/2 mile run
Ages 9-11: 50 yard swim • 4 mile bike • 1 mile run
Ages 12-14: 200 yard swim • 8 mile bike • 2 mile run
The race for each age group will finish before the next age group starts, so if you have multiple children racing in various age groups, you will get to see each of them race. This also allows for the re-alignment of volunteers for the different distances.
The Fall Frenzy Triathlon, in its tenth year, has two components. In addition to the Kids Tri, adults can choose to compete in a sprint triathlon or duathlon, both will be held September 12 at the Parker Recreation Center. Registration for all the events is currently underway.
To learn more about these events or to register, visit www.fallfrenzy.com.
Check out the cool video from last year's race on our site. Go to www.fallfrenzy.com and click on kids' tri.