Construction underway on Lagae Ranch
October 1, 2016
/
/
Comments Off

on Construction underway on Lagae Ranch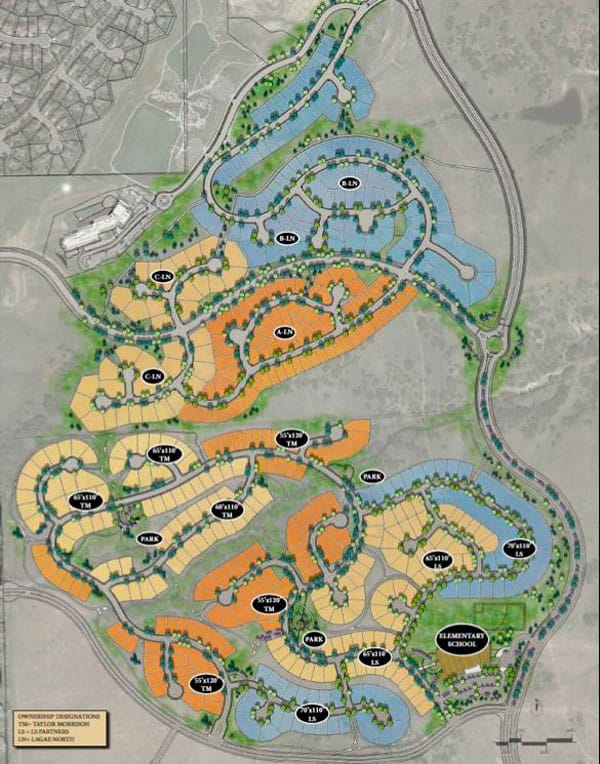 Information provided by the City of Castle Pines
Located just south of the Village Square commercial district, Lagae Ranch is a 249-acre planned development that includes Elk Ridge Park and three additional neighborhood parks, American Academy Charter School, up to 231 single-family homes, 400 multi-family residences, an additional elementary school, 76 acres of open space and trails, and 400,000 square feet of civic/commercial land uses.
With excavation currently underway, it is estimated construction will occur over at least three years. Current work includes grading activity, widening of Mira Vista Lane, the first phase of realigning Lagae Road and other road improvements. Home models are anticipated to be built and marketed in early 2017, and be in production by mid-2017. Current market conditions and other factors may allow for construction and absorption of six to 10 single-family homes per month.
The Lagae Ranch development includes the construction of a roundabout at Lagae Road and Mira Vista Lane. Additionally, Mira Vista Lane has been widened to three lanes to provide better access to American Academy school and Elk Ridge Park. Lagae Road will be routed further to the east and connect with Happy Canyon Road to the south (estimated spring 2017). Monarch Boulevard will be extended to connect to the new Lagae Road (estimated winter 2016). Access to Gate 5 at Castle Pines Village will be provided along a newly constructed road to intersect with Lagae Road (continuous access provided).
Lagae Ranch was included when the City of Castle Pines was incorporated in 2008. The first development occurred with the construction of the American Academy Charter School, which opened its doors to students in the fall of 2009. Two years after completion of the school, Elk Ridge Park had its grand opening in September 2011.