Cookin' chili in the Pines
October 1, 2021
/
/
Comments Off

on Cookin' chili in the Pines
By Carin R. Kirkegaard; photos courtesy of Donna Benedict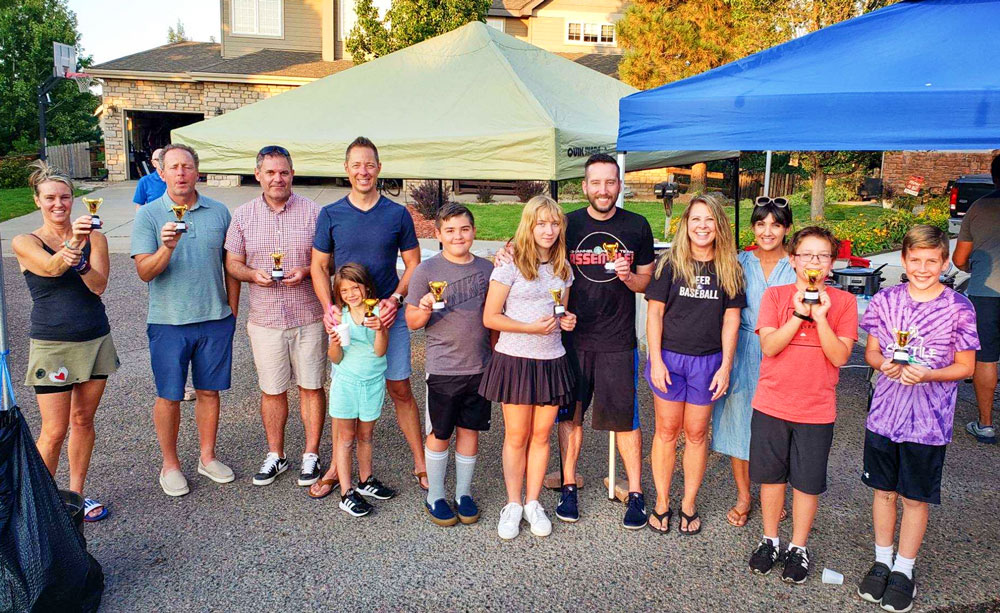 Neighbors pulled out their best family recipes for the 12th Annual Turweston Lane Chili Cook Off. More than 70 people gathered in the cul-de-sac to join in the fun.
The best chili bragging rights went to the Barbier family who took first place. The Sharon family had a great day at the event, winning first place for both their BBQ and side dish as well as for their dessert.
"We enjoy getting together in our neighborhood because it's the friends we meet along the way that help us appreciate the journey," said event organizer Donna Benedict.
Special thanks to new family on the block, the Pococks, for providing snow cones for all.