Encouraging teen entrepreneurship
May 1, 2013
/
/
Comments Off

on Encouraging teen entrepreneurship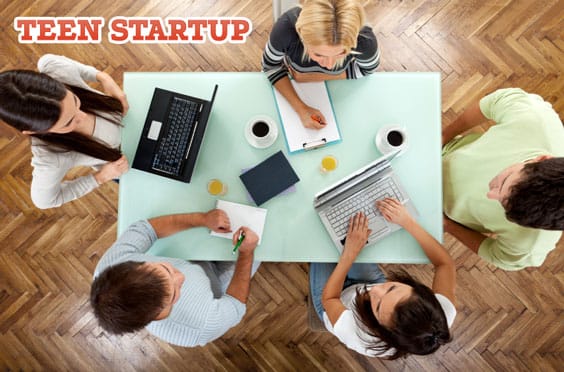 By Chris Bonham
Businessman and motivational speaker Harvey Mackay once said, "Find something you love to do, and you'll never work a day in your life."
Many teens have dreams and ideas about what that something might be for them individually. However, many of them find themselves flipping burgers at a local restaurant, mowing lawns for neighbors, or performing any number of odd jobs to make money. Countless other teens are unable to find work at all.
In today's job market, it's not uncommon for teens and young adults to stay stuck in the rut of holding a low-paying job or being unemployed once they graduate from high school and even college. For many teens around the nation, finding that something that they love to do seems far out of reach.
Castle Pines entrepreneur Judah Musick is hoping to change that.
Through his own startup company, User10 (www.User10.com), Musick is launching a program called Teen Startup Challenge in conjunction with the Castle Pines Chamber of Commerce and local businesses. The program is aimed at teaching teens the value of entrepreneurship and giving them real-life experience in the business world that they might otherwise be unable to obtain in a classroom setting.
During the ten-week course of Teen Startup Challenge, teens set up and operate their own small business with support from the community. The program offers participants the choice of selecting from several unique business ideas or they can also choose to craft their own. Musick makes it clear that his team's number one goal is "to get teens running successful businesses."
Teen participants will be supported with resources in the form of business development kits for the duration of the ten-week period. User10 will supply qualifying teens with a website and various marketing tools. Other companies within the community will supply the young entrepreneurs with additional resources to help them get on their feet.
Musick and his team recognize, however, that resources aren't enough – in order to truly receive as much value as they can from their experiences, teens will need instruction and direction. This will be accomplished through challenge-based video mentorship.
Each week, teens will receive a challenge for their business that is unique to that week. By successfully completing each challenge, teens will have the opportunity to win valuable prizes, all while growing their company. At the end of the ten-week period, one business will be crowned the "winner" of the program, which will be based on a number tangible criteria.
Of course, the expectation behind Teen Startup Challenge is that the businesses started within the program will be sustainable and that the ten weeks that teens participate in the program will simply be a launching point for the young entrepreneurs. More than that, he hopes that Teen Startup Challenge will allow teens to do something that they are passionate about.
"We want to make sure that teens do something they love," Musick says.
Registration for Team Startup Challenge begins May 1 and will continue until midnight on June 16. There is no cost to register. The program is open to all junior high and high school students in Douglas County. Participants will be issued their first challenge on June 17 and the program will end in August.
For more information about Teen Startup Challenge or to register for the program, visit www.teenstartupchallenge.com. Additional information for local businesses seeking to help sponsor the program can also be found on the website.