Future Areas for Potential Growth in Castle Pines
February 1, 2009
/
/
Comments Off

on Future Areas for Potential Growth in Castle Pines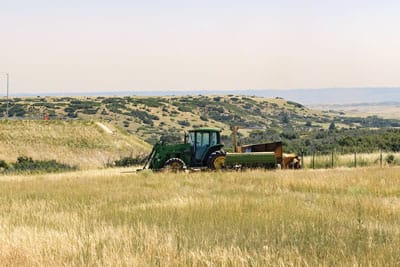 By Terri Wiebold
Areas of future growth abound to the east and south of the City of Castle Pines North (CPN.) Potential areas for development include Lagae South, The Canyons, and Fresh Fields.
Lagae South
This 360-acre parcel of land is located east of Castle Pines Village, just north of Happy Canyon Road. This parcel was not included in the boundaries of the City of CPN during incorporation.
As part of Douglas County, the parcel is currently zoned as "agricultural," but recent updates to the Douglas County Master Plan have allowed for future urbanization and development of the parcel.
Possible options for development of Lagae South could include:
continuing to work with Douglas County as an unincorporated area;
annexation into the City of Castle Pines North;
establishing an intergovernmental agreement with Castle Rock; or
inclusion in the boundaries of Castle Pines Village if they choose to incorporate.
As of press time, the current landowner, A&A Investments, Inc., had not taken any official action for land use approval.
The Canyons
The Canyons is a proposed residential development to the east of CPN, across I-25. The parcel is divided into two separate sections – Canyons North extends from the Castle Pines Parkway interchange south to Crowfoot Valley Road, and Canyons South fills the land between Crowfoot Valley Road and the Pradera neighborhood in Parker.
The Canyons sketch plan currently shows 1,533 housing units on 3,490-acres as well as an equestrian trailhead. Also planned is a 473-acre preserve along I-25, as well as a regional park and several smaller local and neighborhood parks. An extensive trail network designed for The Canyons could connect to other regional trails.
Fresh Fields
This 640-acre parcel of land, located east of I-25 at Castle Pines Parkway and north of The Canyons, is significant in terms of elevation, access, and visibility from I-25 for future economic growth. As part of Douglas County, it is currently zoned agricultural and there are no official plans for land use entitlements.
From a regional planning perspective, questions regarding long-term environmental, fiscal, social and civic impacts of these potential developments will be covered closely in an effort to keep all Castle Pines residents informed. Watch for updates at: www.castlepinesconnection.com.