Get the 4-1-1 on calling 9-1-1
January 1, 2010
/
/
Comments Off

on Get the 4-1-1 on calling 9-1-1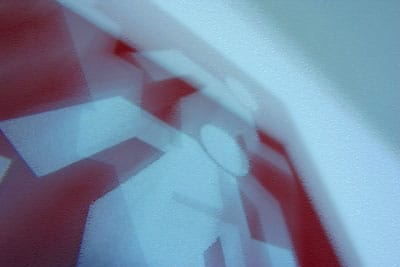 Information submitted by South Metro Fire Rescue with contributions from the Douglas County Sheriff's Office
Everyone knows the number, but do you know how it works? When you call 9-1-1 from either a land line or a cell phone, your call will most likely go to a law enforcement agency dispatch center. In the Castle Pines community, it is the Douglas County Sheriff's Office. The 9-1-1 dispatcher will then route your call to the appropriate agency – fire/medical assistance or police.
That should happen in less than a minute, so please hold on and be ready to repeat the information, even if it seems unnecessary. Don't hang up until the dispatcher tells you to hang up; critical information may be missed. In many situations, you will be asked to remain on the phone until emergency personnel arrive on scene.
In neighborhoods with private security such as Castle Pines Village, always call 9-1-1 first before contacting the private security company. Precious time might be wasted if the right agency is not notified immediately.
"What is your emergency?" Clearly communicating the type of emergency (fire, medical aid, police) right away can assist the dispatcher in contacting the correct agency more quickly.

"What is your location?" Poor location information can delay emergency response. Give the dispatcher as much information as you can, things like the street address, mile marker number or number of the nearest highway exit or entrance gate to your community.
If you are in the mall, communicate which store, the location in the store (housewares, men's department, etc.) and the nearest mall entrance. If using a cell phone, also mention the city or county you are calling from because 9-1-1 calls from cell phones do not always reach the right jurisdiction.

Please call! With so many cell phones out there, it is easy to think "someone else must have called" when you see an emergency. That is not always the case. Our largest fires in recent years have grown out of control because no one called 9-1-1 early on during the emergency. Don't assume; make the call.

Can we find you? Is your address marker faded, overgrown by grass or bushes, or just plain missing? We can't help you unless we can find you. Large (4 inch) reflective letters are best, and they should be visible from either direction on your street. Help us help you when you need us by making sure your address is well marked.

Dialed in error? If you dial 9-1-1 by mistake, do not just hang up! Stay on the line and inform the dispatcher that you have misdialed. If you hang up, attempts will be made to contact you back, and you may even find law enforcement at your doorstep to verify your well being.
When utilized correctly, the 9-1-1 phone system is the best way to receive help in an emergency situation.