If you enjoy The Connection newspaper, you'll want to be on "the list"
July 1, 2018
/
/
Comments Off

on If you enjoy The Connection newspaper, you'll want to be on "the list"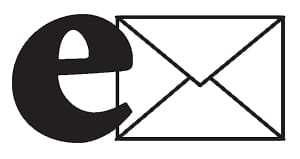 By Terri Wiebold
Fans of The Castle Pines Connection are exploring new ways to enjoy the stories, photos and information in the newspaper, while at the same time winning gift cards, free venue tickets, and much more through our e-subscription. This year, we have already given away free tickets to the U.S. Senior Open Championship at The Broadmoor, Comedy Works, the Colorado Renaissance Festival, Overdrive Raceway and gift cards to many local restaurants – just for being on "the list."
At the beginning of every month, The Connection sends out an email to our list of e-subscribers. One email. Not once or twice a week, not every week … one email. The email contains a "sneak peek" link to the upcoming newspaper a few days before the actual paper is delivered to homes and businesses in the 80108 ZIP code. Talk about being connected! The email contains links to the upcoming newspaper, the E Guide (all things Eating, Entertainment and Events), and the community calendar, along with occasional promotions and giveaways – some selected randomly and others upon request. Last month, for example, we sent out three $25 gift cards to randomly-selected readers who clicked through and/or shared the email. All you have to do is sign up.
Ready to sign up? You can sign up several ways: 1) Email editor@castlepinesconnection.com with your name and email address and request to be added; 2) go to castlepinesconnection.com and click on the small "e" envelope icon on the right side of the home page; or 3) text CPCONNECTION to 22828 – this signs you up to receive emails, not text messages.
Your email addresses are secure and kept confidential. We do not sell or share email addresses with anyone for any reason, and you can unsubscribe with the click of a button at any time.
Rest assured, this is not a substitution for receiving the hard copy of the newspaper in the mail – you can still have both FREE of charge. Maybe your spouse reads the paper at home and you want to read it at the office? Perhaps you have family who don't live in Castle Pines that you want to share your hometown news with? Or could it be that you just like winning free stuff? Whatever the reason, we'd love to be able to share A Little Good News with you electronically.
As a special promotion (and for reading the entire article to the end), the first ten readers who sign up (and who are not current e-subscribers) will receive a $50 gift card to a local restaurant.
Another great way to also stay connected (and win free stuff) is to join The Connection Facebook family at www.Facebook.com/theconnection.