Talented Teens Castle Pines Spotlight Derek Chen & Charlie Fu
June 1, 2018
/
/
Comments Off

on Talented Teens Castle Pines Spotlight Derek Chen & Charlie Fu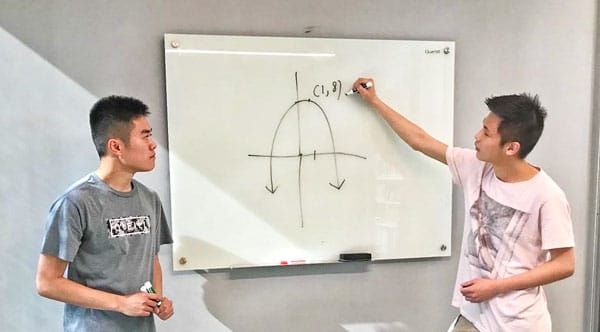 Derek Chen and Charlie Fu sharing their knowledge with fellow students in a tutoring environment.

By Catalin Varela; photos courtesy of Derek Chen
Think back to your time in high school. Does it make your skin crawl with stress? Today, high schoolers have so many academic responsibilities it can be overwhelming to handle alone. Derek Chen, a junior at Rock Canyon High School, and his friend Charlie Fu, a junior at Mountain Vista, know this stress firsthand and have taken it upon themselves to sow change.
Together, Derek and Charlie have founded a nonprofit tutoring company for their fellow classmates called "Simply Learning." Their nonprofit is focused on bringing academic support to local students in a comfortable and relatable environment. Derek said "not only are we free, but we provide student-to-student personalized learning. If you go to another tutoring service, you're likely learning from someone who has been out of high school for years. But we are high school students…we understand the horrors of final exams."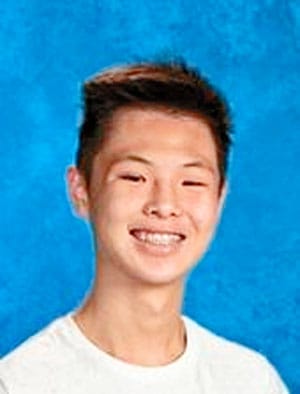 Derek Chen

Derek is an active member of our 80108 community and says his academics have always been incredibly important to him, which is what lead him to start his company. He said Simply Learning is his way of combining his passion for business, finance and academics to better the community. Derek explained that he and Charlie are able to tutor in all core subjects and various other subjects (such as physics, calculus, Spanish, and Chinese) upon request. They are happy to meet students at their home or the library.
When asked about the goal for his company, Derek said "I just want to help as many people as possible. The core of the company is to provide students with accessible ways to improve their academics. We just want to keep growing and see what happens."
As a nonprofit, Simply Learning relies on the generous donations of the community to continue supporting its students. They currently accept cash donations and will soon have a PayPal option. Should students or parents have any questions, Derek and Charlie can be reached at SimplylearningCO@gmail.com. To schedule a tutoring session with Simply Learning, visit bit.ly/2s6q0P0 and fill out the Google online form.