Important information: Connection emails coming soon! And, let us know if you aren't receiving your paper
December 1, 2016
/
/
Comments Off

on Important information: Connection emails coming soon! And, let us know if you aren't receiving your paper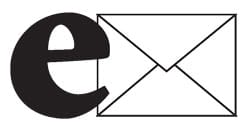 By Lynne Marsala Basche
Starting in January, The Castle Pines Connection will begin sending out an email at the beginning of every month to our electronic subscribers with a link to the online edition of the newspaper. The email may also highlight a few stories and/or events in an effort to keep readers informed about the latest happenings in and around the community.
The monthly emails are designed to update subscribers about timely and relevant information, sent directly to their inbox. Email addresses will never be shared, and readers can stay current on need-to-know items. Readers can also share community events and stories with out-of-town friends and family when they sign up!
If you are interested in being added to the email list and staying informed, sign up at www.castlepinesconnection.com or email Editor@CastlePinesConnection.com.
The Connection knows that keeping up on what is happening in and around 80108 can be challenging, and we want to help you get the information you need in the way you want to receive it.
Not receiving your newspaper in the mail?
The U.S. Postal Service recently reconfigured some of the courier routes in the 80108 ZIP code. As a result, a few of our regular readers have had their address drop off of the route, while others who have never received the paper before are getting it.
If you wish to receive a copy of the paper in your mailbox every month and you are not currently receiving it, email Editor@castlepinesconnection.com, and we will be sure you are added to the list. Our apologies to those dedicated readers who have been missing us, and we thank you for your patience as we get this distribution issue resolved.