Lagae Road connection to Happy Canyon Road complete
February 1, 2018
/
/
Comments Off

on Lagae Road connection to Happy Canyon Road complete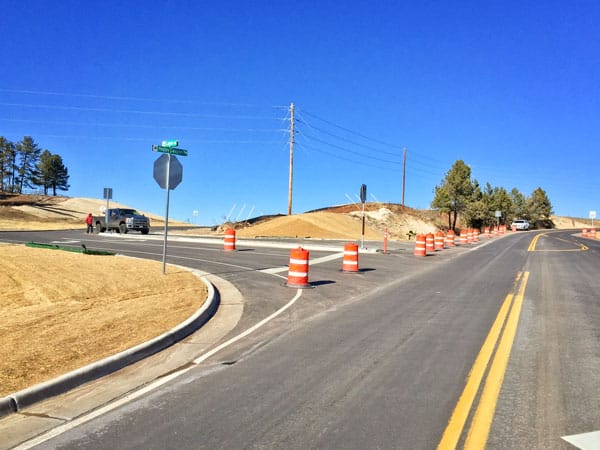 This photo is taken looking east on Happy Canyon Road at the intersection of the newly-constructed Lagae Road, expected to open by the end of February. The inset photo is taken from Lagae Road looking south toward Happy Canyon Road. As of press time, the roadway was not yet open for public traffic.
Update and photos by Lynne Marsala Basche
The stretch of Lagae Road that extends south from Castle Pines Parkway and connects to Happy Canyon Road is complete and is expected to open for through traffic by the end of February, according to Ventana Capital Inc. project manager Tom Clark.
"Although the construction is complete, we are awaiting final approval from the city and county before opening the road," said Clark. "Residents can expect to see additional landscape improvements as well, starting in the spring."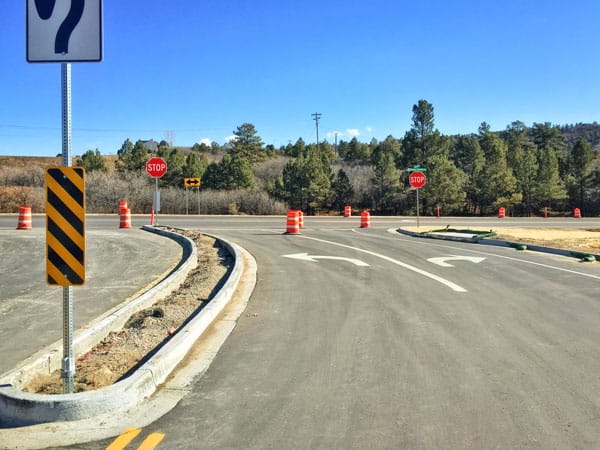 The Lagae Road extension was a condition of approval for the Castle Pines Town Center development. According to Community Development Director Sam Bishop, the connection had to be in place prior to houses being occupied. "It just made financial sense for them [Ventana Capital] to do the work now while they had the equipment out there," said Bishop.
Currently there are two lanes in each direction, but ultimately, there will be four lanes going north once the southern property (Castle Pines Valley) develops.