Library Defeat Spurs Volunteers
December 1, 2008
/
/
Comments Off

on Library Defeat Spurs Volunteers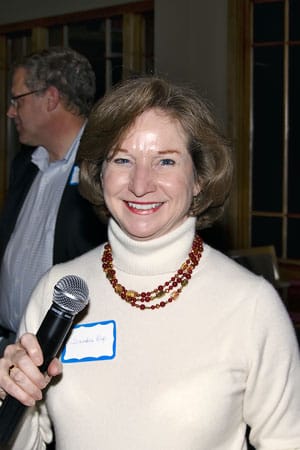 CPN resident Sandra Kip

by Lisa Crockett
The defeat of a November ballot measure that was to provide funding for a new library in Castle Pines North (CPN) was a blow to the many volunteers in the community who worked to make that dream a reality.
The grassroots organization of more than 80 local volunteers spent thousands of hours in pursuit of what was to have been a 6,500-square foot facility in the heart of CPN on the "CC-20" site located at the corner of Castle Pines Parkway and Monarch Boulevard.
The library ballot question asked for a property tax increase of one mill and lost by more than 7,000 votes. A similar ballot question lost by roughly 200 votes in 2007.
"We really poured our hearts and souls into this effort and I'm proud of what we did," said CPN resident Sandra Kip who headed the library volunteer effort in CPN to encourage voters to pass the measure.
Without the additional funding the measure would have provided, it is impossible for the Douglas County Library District to open the CPN facility. And though hopes of a library in CPN have faded, they have not died altogether.
"Our indefatigable supporters in the Castle Pines area are eager to get something else going — a private fundraising approach," said Douglas County Libraries Director, Jamie LaRue. "So there's nothing definite right now, but certainly the interest is still strong."
In light of two consecutive years of rejection by Douglas County voters, LaRue said a library mill levy increase will not appear on next year's ballot. Beyond that, he said he cannot say when such a measure might reappear on the ballot. Decisions to call for a vote for funding increases are made by the Library District's Board of Directors.
Kip says that she and her group of volunteers, who spent the pre-election period organizing events, speaking at public meetings and posting signs supporting the effort, are looking for a new way to bring a library to CPN. Although she is disappointed in the loss, she feels something good came from the effort.
"People who live here really wanted this library and we came together for a common cause. Volunteers worked outside in the cold and the wind; people really took ownership of this project," she said.
The failed ballot question also impacted both Lone Tree and Parker who also had plans for new library facilities. Fortunately, the Library District's Bookmobile will continue service in CPN each week.
Special thanks to everyone in CPN who worked on this committee.