Lone Tree Symphony Orchestra turns twenty
October 1, 2019
/
/
Comments Off

on Lone Tree Symphony Orchestra turns twenty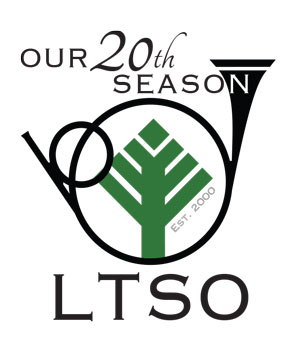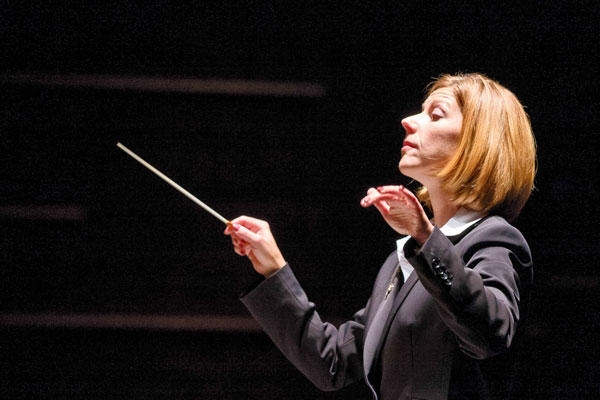 Music director, and co-founder of the Lone Tree Symphony Orchestra, Jacinda Bouton.

By Celeste McNeil; photos courtesy of Cindy Kessinger
American composer and conductor Aaron Copland once said, "to stop the flow of music would be like the stopping of time itself, incredible and inconceivable." Thankfully, neither time nor music has stopped. This season marks the 20th for the Lone Tree Symphony Orchestra (LTSO). Founded in fall 2000, the LTSO has grown in numbers, venue and reach.
Despite starting out small, LTSO currently features approximately 70 members. Assistant concertmaster and Castle Pines resident Amy Benson said, "The orchestra is made up of a wonderful cornucopia of people. Some are professional musicians, many are music teachers, and many are experts in other fields who also happen to have musical talents that they love to share. We come from all walks of life but share a common goal."
The LTSO has excitedly called the Lone Tree Arts Center main stage home since the center opened in 2011. The venue seats 500 guests in orchestra and balcony seating and offers outstanding acoustics, much appreciated by patrons and performers.
The LTSO does more than simply perform a handful of concerts each season. Benson highlighted the LTSO community reach when she stated, "An orchestra strengthens community ties, provides cultural education for all, brings us together to celebrate a common interest, and strengthens community pride – not every community can support an orchestra, and it's really cool that we have one here."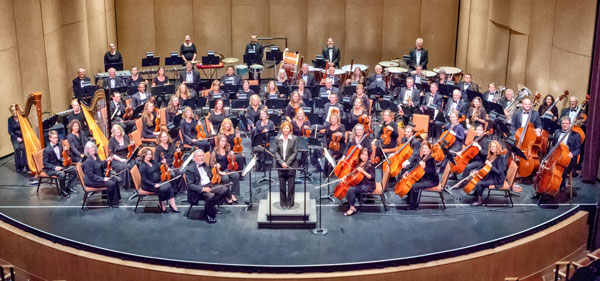 Lone Tree Symphony Orchestra ready to perform.

The LTSO strengthens community ties through a variety of programs. "Open Symphony" are summer sessions where area musicians are welcome to come and play with the orchestra. "Mini-Symphony To Go!" are various small groups, often quartets from the orchestra, who bring music to your business, nonprofit or other event. The LTSO also performs at area senior residences. "It is so special to perform for those who cannot attend one of our concerts" stated LTSO Executive Director Cindy Kessinger. Additionally, the volunteer group "Symphomaniacs" formed in 2017 with a primary goal to broaden audience engagement, fundraising and public relations.
LTSO programs include youth outreach. "We work closely with Douglas County schools and gave 13 scholarships this past summer for summer camps. Rocky Mountain Youth Orchestra is in development and we are in discussions with Douglas County School District about collaboration," Kessinger stated. LTSO will also offer scholarships to the University of Denver Lamont School of Music summer program in 2020.
To celebrate its 20th season, the LTSO will kick off with a Déjà vu! concert on October 4 (see E Guide insert for additional details). This special evening will recreate the original program from their inaugural concert. For additional information, visit https://lonetreesymphony.org/.