November 1, 2019
/
/
Comments Off

on Mission Accomplished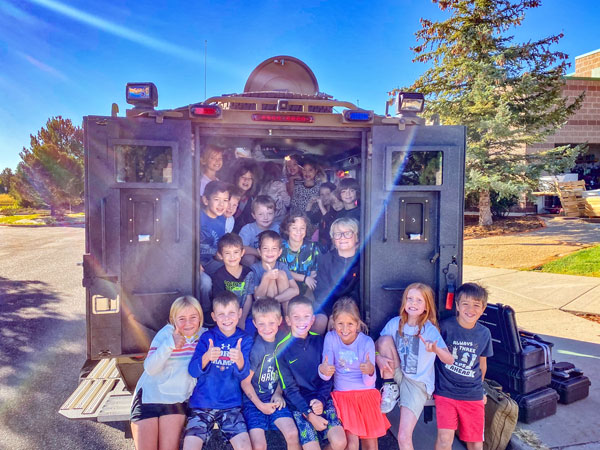 Excited to be SWAT operators for a day, Ms. Roda's DCSM class received a hands-on lesson exploring the inside of the Lenco BearCat armored vehicle.

By Julie Matuszewski; photos courtesy of DCS Montessori
What started off as a regular school morning turned into a morning of excitement as a FBI Denver Division Special Weapons and Tactics (SWAT)operator made a surprise visit to DCS Montessori (DCSM). Ms. Roda's second and third grade students enjoyed an informative and hands-on presentation like none they had ever seen before.
When we see SWAT teams in action on the TV screen, it is as if we are watching a surreal action movie where the heroes are only seen on screen. The reality is SWAT operators are real heroes who put themselves at risk to protect their communities and country. SWAT operators are special agents who are specially trained to intervene in high-risk cases such as hostage situations, bank robberies, domestic and international terrorism incidents, as well as fugitive situations.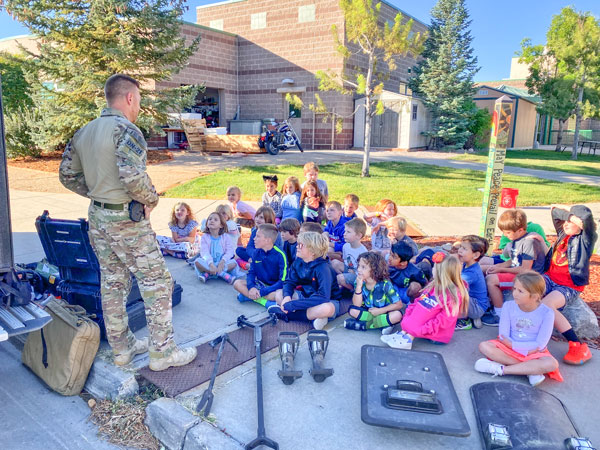 Show and tell of flying drones, robots, ballistic shields and more. Ms. Roda's second and third graders couldn't wait to try out the shields for themselves.

Suited in full SWAT gear – tactical pants, shirt, boots, helmet, ballistic vest – and a Lenco BearCat armored vehicle, a Denver based SWAT operator kicked off the morning with a "show and tell" presentation. Students enjoyed hearing about the tools used in the field – from flying drones and robots to ballistic shields and night vision devices.
Students were educated on the use of the BearCat's specialty equipment and SWAT gear, but technology was the true highlight when they were invited to go inside the Lenco BearCat. Dreams of becoming a special agent came true that school morning for many of the students. For others, the experience of holding the heavy ballistic shield will last a lifetime.
For more information on FBI youth programs, visit www.fbi.gov. FBI Teen Academy and Youth Academy are available for students who are interested in exploring the world of law enforcement.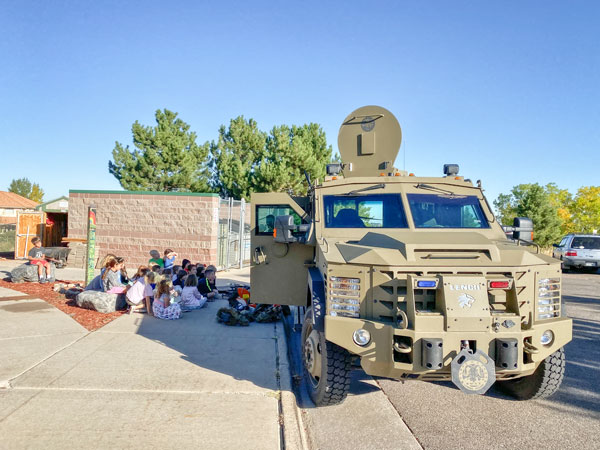 The Lenco BearCat used by Denver FBI Division paid a surprise visit to Ms. Roda's class. The students were invited to explore the vehicle, inside and out.