NaNoWriMo offers guidance to finally write your book
November 1, 2017
/
/
Comments Off

on NaNoWriMo offers guidance to finally write your book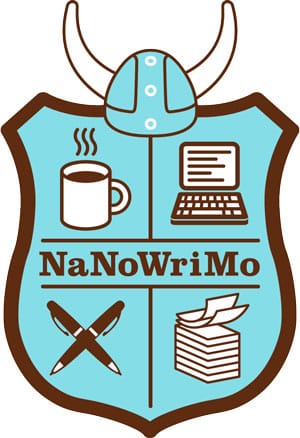 By Daniel Williams; photo courtesy of Nanowrimo.org
There's an old saying, "Everyone has a novel in them." In July 1999, Chris Baty and 20 friends decided to make that idea a reality when they sat down in coffee shops around San Francisco and attempted to write a novel in a month. Only a few of the 21 aspiring writers finished their book, but an idea was born—NaNoWriMo or National Novel Writing Month.
Fast forward to 2017 and those humble beginnings have become an international sensation. This year, NaNoWriMo expects more than 400,000 people to start a novel. Approximately 70,000 of those brave souls are K-12 students. (The Connection wrote about the NaNoWriMo program at Rocky Heights Middle School all the way back in July 2013 when 40 eighth-grade students took the book challenge.)
People of all ages and all regions of the globe are hoping to become the next J.K. Rowling or Stephen King – or maybe they just want to share a great story with family and friends. No matter the objective, to get people across the finish line, the organization's founders set down rules, deadlines and pep talks:
– You can register to participate on the organization's website at www.nanowrimo.org.
– Once you are signed up, you can begin writing at 12 a.m. on November 1 (local time) and type or write your last word by 11:59:59 p.m. on November 30.
– NaNoWriMo sets its benchmark at 50,000 words, though you don't have to stop there. If you do shoot for 50,000 words, consider that's an average of 1,667 words per day, every day for the month of November – even on Thanksgiving!
– All genres are accepted, including fan fiction or novels written in poetic verse.
While it is fine to craft an outline or have extensive notes penned prior to November 1, the organization asks that you not include material written before the start date.
If you are feeling stuck or need motivation, you can check for NaNoWriMo's Come Write In (CWI) program that connects writers at libraries, coffee shops, bookstores and other community and neighborhood spaces. You can learn more about those CWI events on the company website or you can join a local chapter. The DenverNanos had 241 people signed up as of press time, and you can learn more about them at www.facebook.com/DenverNanos/
– If you are looking for even more inspiration, you can sign up for pep talks from published authors, including Roxane Gay, Kevin Kwan and Julie Murphy.
– One last note of inspiration: The following bestselling novels began during NaNoWriMo – "Water for Elephants" by Sara Gruen, "The Night Circus" by Erin Morgenstern and "The Forest of Hands and Teeth" by Carrie Ryan.
Now it is your turn to sit down (or stand if you want to write like Ernest Hemingway), and crank out that novel that's been bottled up inside you.