Navigating resources on THE CONNECTION website
December 1, 2018
/
/
Comments Off

on Navigating resources on THE CONNECTION website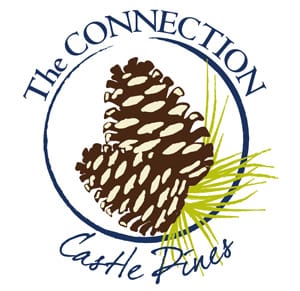 By Terri Wiebold
When you read The Connection newspaper every month upon arrival in your mailbox, there is hopefully something wonderful and nostalgic about the smell of the ink on the paper and the turning of the pages. But, did you know that The Castle Pines Connection also has a plethora of additional resources beyond what is available in the monthly paper – including an amazing website?
It's true. Our website is a comprehensive archive of the 80108 ZIP code, dating back more than a decade. Every story we have written, every business with which we have partnered, every nonprofit we have featured, every recipe we have shared and every restaurant we have spotlighted are all just a few mouse clicks away. All information is scalable to accommodate desktops, laptops, mobile devices and smart phones.
The website is broken down into three main categories – news, marketplace and community.
The NEWS section features digital flip books of every issue we have published since inception, from our humble black-and-white, bi-monthly beginnings to the most recent issue – that's 114 electronic newspapers! Also, every story is posted independently (separate from the page layout with the ads), which makes sending a link and sharing a story with distant family and friends a breeze.
The MARKETPLACE section pays homage to all things business – including ours. Here you can find information about advertising with us in either the newspaper or the E Guide (all things Eating, Entertainment and Events) and read testimonials from neighbors and businesses alike. We also introduce you to our business partners through a name or type search. Only reputable businesses with whom we have partnered are featured, thus providing a reliable resource for readers.
The COMMUNITY section features an online events calendar, where up-to-date information about events from all over the Denver metro area can be found, and anyone is welcome to submit events for consideration. A photo album containing slideshows from a variety of local community events captures the fun spirit of the community, and the Local Resources tab takes you to municipal entities, homeowner associations, area chambers of commerce and local churches and synagogues.
Our monthly special segments are broken into a subcategory of their own on the side for easier searching and sharing (Recipe Exchange, for example), along with our social media platforms of Facebook, Twitter and Instagram.
Finally, insight about our organization can be found in the Contact Us, About Us and Staff links, sharing our story and what we are all about… A Little Good News!