Promenade gives community closer look at project and new Sam's Club
January 1, 2015
/
/
Comments Off

on Promenade gives community closer look at project and new Sam's Club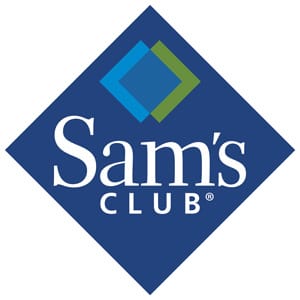 By Elizabeth Wood West
Alberta Development (Alberta) invited area residents to attend a community meeting in December to learn more about the Promenade at Castle Rock (Promenade) project. Attendees listened to Alberta's presentation describing its rezoning plans for the property and also had an opportunity to talk with one of the property's first anchor tenants.
Sam's Club representatives were on hand to announce that a new Sam's Club will be built at Promenade. According to the representatives, the facility will be approximately 136,000 square feet in size. In addition to selling grocery products, services will include a pharmacy, optical department, photo center, and a tire/battery center.
"Everyone has the right to make a dollar, but I question the number of Sam's Club/Walmart type locations we need in our area."
This will be the sixteenth Sam's Club in Colorado and representatives say it is expected to provide 170 new jobs, as well as support local community-based programs through cash and in-kind donations.
Happy Canyon Homeowner Association Vice President Drew Butler shared, "It is difficult for me to understand why Castle Rock feels the need to give huge tax breaks and concessions to such an unimaginative project. It's just another shopping mall that will squeeze the small business owner that has suffered through some disappointing years." He continued, "It will come with noise and traffic that will ruin views and the wildlife habitat that encouraged me to move here. They deny it, but it's a 'cookie cutter' project that you see all over our country. Everyone has the right to make a dollar, but I question the number of Sam's Club/Walmart type locations we need in our area."
Other issues raised by residents included concerns about the impacts Promenade will have regarding traffic, noise, views, signage, and the removal of many pine trees.
Happy Canyon resident and former HOA president Les Lilly said, "I shared with Alberta that I think they are creating an ugly 'northern gateway' into Castle Rock along the I-25 corridor. Having big box stores backing up to I-25 is creating what currently exists along the C-470 corridor in Highlands Ranch. Lilly went on to state, "Some continuity of development layout with the existing Outlets at Castle Rock would make it more aesthetically pleasing to the area residents who will have to look at this new development."
Questions arose as to whether the new interchange will be able to handle the traffic from Promenade and The Meadows residential development, which according to Lilly is a little more than 50 percent built-out.
When contacted about Sam's Club and questions and/or concerns raised during the meeting, founding principal for Alberta Development Partners, LLC, Don Provost responded to The Connection, "Unfortunately we are not at liberty to disclose anything related to Sam's Club … Everything else is public information."
Promenade at Castle Rock is a 200-acre development that will include one million square feet of large retail, restaurant, and mixed use development. The property is located north and west of the Outlets at Castle Rock on the west side of I-25, at U.S. Highway 85 and Founders/Meadows Parkway, and on the east side of I-25 just north of Grace Chapel Church and south of Happy Canyon Road.
For more info about Promenade and/or upcoming public hearings, visit www.crgov.com.