RHMS gears up for back to school
August 1, 2010
/
/
Comments Off

on RHMS gears up for back to school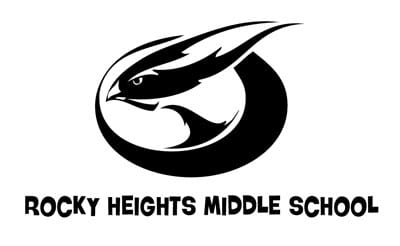 Rocky Heights Middle School (RHMS) is happily preparing for the upcoming 2010-2011 school year. The school administration is already back at it while awaiting the arrival of the new and returning students. With an anticipated enrollment of approximately 1,323 students, RHMS will experience its biggest and possibly best year ever.
RHMS, proud of their high academic standards and wonderful community involvement, recently hired a number of outstanding new staff members. The school is pleased to welcome Lisa Conner, Todd Mitchell, Bob Winter, Pete Weyhrich, Tina Lindquist, Erin O'Neil, Joe Anderies, Amber Rogers and Meghan Ofer.
At RHMS there are many opportunities for parents to partner with the school and be actively involved in their child's middle school experience. Opportunities range from involvement in the School Accountability Council (SAC), the Parent Community Alliance (PCA), Watch D.O.G.S. program, WalkAbout Program, and also by helping out with the many school functions and activities.
For more information about RHMS, please visit their website at http://schools.dcsdk12.org/rhms.