Rite of passage – student clap out
July 1, 2019
/
/
Comments Off

on Rite of passage – student clap out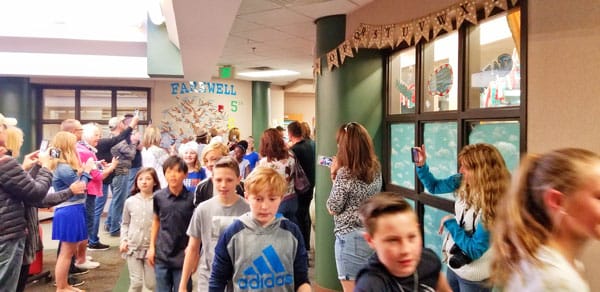 The future high school graduating class of 2026 took one last farewell walk through the halls of Timber Trail.


Article and photos by Julie Matuszewski
Transition to middle school is a big step in the lives of our local elementary students. For many students, the graduation ceremony or rite of passage is celebrated with fellow classmates, teachers and parents, with end-of-school parties filled with fun outdoor activities. This year Timber Trail Elementary (TTE) celebrated its fifth grade students with a year-end school clap out. The clap out involved all kindergarten through fourth grade students, teachers and parents lining the school halls clapping and cheering as the fifth graders proudly walked the familiar halls that they, days earlier, claimed as their own.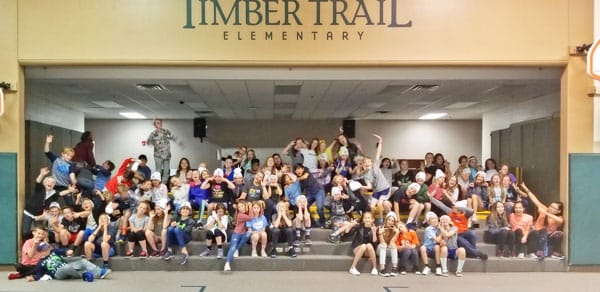 Timber Trail fifth graders showed their excitement as they celebrated one last time as Timberwolves.

The clap out was not the "end all" for these transitioning students, however. Their rite of passage continued with team events of crab soccer and afternoon fun at Englewood's Family Sports Center. As the afternoon unfolded with unlimited rounds of miniature golf, laser tag and bumper cars, existing friendships grew stronger as new friendships blossomed. This last day together as a class showed promise of an exciting adventure that lies ahead.
These fifth graders are kind, caring and gracious students to one another and their younger peers. As they walked the school halls for one last time, they left behind not only their legacy, but also a promise of kindness, loyalty and bravery to all those students that will soon follow in their footsteps.