Rock Canyon back in the saddle
August 1, 2011
/
/
Comments Off

on Rock Canyon back in the saddle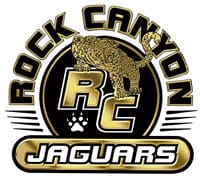 by Kathy Dunker
Rock Canyon High School (RCHS), with an expected enrollment of 1745 students this year, will be back in business beginning on Monday, August 8, for all freshmen and new students and on Tuesday, August 9, for all remaining students.
Student pictures will be take on August 8 for all students including seniors.
The school will host its Back to School night on Tuesday, August 23.
For more information about RCHS events, visit www.dcsdk12.org.