Rock Canyon High School honors young female athletes
February 1, 2016
/
/
Comments Off

on Rock Canyon High School honors young female athletes
Five student athletes from Rock Canyon High School were honored at an awards luncheon on January 15 at Chaparral High School. Pictured from left to right: Allison Janedis, Ashley Bradley, Janielle Burrage and Abby Kochevar (not pictured: Mackenna Balman). Janedis, Bradley and Kochevar reside in 80108.

By Lisa Nicklanovich; photos courtesy of RCHS
Rock Canyon High School (RCHS) took part in a Women in Sports luncheon on January 15 at Chaparral High School to honor female athletes. Five student athletes from RCHS were recognized at the luncheon; Abby Kochevar – girls swimming, Allison Janedis – cross country/track, Mackenna Balman – cross country/track, Janielle Burrage – poms/track, and Ashley Bradley – cheerleading. Three of the athletes reside in 80108; Janedis, Kochever, and Bradley. RCHS Athletic Director Tom Brieske shared some thoughts on each athlete: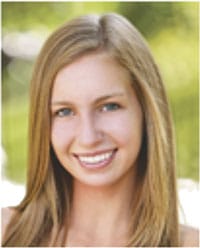 Allison Janedis will begin her fourth year in track this spring and was a member of the 2013 league championship cross country team and earned second team all league this season. Dan Davies, her coach at RCHS said, "Allison is one of the hardest working and most dedicated cross country and track athletes we have ever had at RCHS. Day in and day out she always gives one hundred percent." Allison is also a two-time CHSAA First Team Academic All State award winner who carries an impressive 4.022 GPA, is a member of the National Honor Society, and has been awarded the coveted Jag of the Month Award. Allison is planning on running in college but is still weighing her options on where.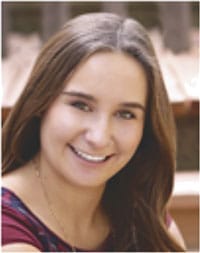 Ashley Bradley has been a member of two state championship cheerleading teams, three league championship teams, and three top five national teams. She has earned First Team CHSAA All Academic honors as well as the CHSCA All-Elite Team award. Ashley carries a 3.95 GPA and is an amazing artist. Academically, she has earned highest honor roll all four years at RCHS and artistically has won Scholastic Regional and National Gold Medalist awards. Ashley has a painting hanging in the Denver Art Museum, another one in the Parsons School of Design in New York, and also one in the U.S. Capitol. Her coach Amanda Mundaca said, "Not only is Ashley an extremely talented athlete, she encompasses a great work ethic, demonstrates consistent leadership skills, and maintains a positive attitude at practice. She embodies what it means to be a true teammate. She has overcome tearing her ACL twice, but never lost her drive and passion for cheer." Ashley is trying to decide between two extremely prestigious art schools, The Art Institute of Chicago and the Rhode Island School of Design.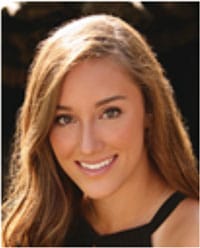 Abby Kochevar has been an outstanding swimmer at RCHS during the past four years. She is a two-time state champion in the 100 yd backstroke, has taken second place in the 50 yd free, and will compete in both events again this year at state. Abby is also an All American in the 100 yd backstroke, 50 yd free, and the 200 yd medley relay. Abby's USA Swimming career is equally impressive as she achieved her Olympic trial qualifying time in the 100 meter backstroke last summer where her time placed her in the top 16 nationally. Academically, Abby has maintained a 3.85 GPA and has achieved such honors while training nine to10 practices per week. Her coach Nicole Vanderpoel said, "Abby has always been a humble, resilient, graceful competitor and supportive teammate. She is a disciplined and determined role model to all. She always shows impeccable sportsmanship under both the best and the most challenging of conditions, which makes her truly shine as a leader. Last, but certainly not least, Abby is ALWAYS smiling!" Abby will be furthering her academics and swimming at the University of Wisconsin on a swimming scholarship where she will study business.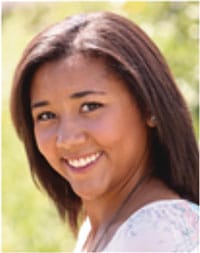 Janielle Burrage has been a member of the RCHS Poms program for four years and also has competed in track for two years. She is an outstanding student athlete who carries a very impressive 4.2 GPA. She has been on the highest honor roll each semester, is an AP Scholar and is also president of the French National Honor Society. Coach Christina Leone said, "As most coaches will tell you, their ideal athlete is positive, coachable and of course has natural athleticism; Janielle is the epitome of all three of those traits. She might be one of the most coachable kids we've ever had, you can just feel her undying desire to improve and grow. All the while, 'Jan' is funny, honest, approachable and a great teammate. As a multi-sport athlete, including a four-year commitment to poms, Janielle is also an exceptional student earning numerous academic awards, scholarships and outstanding grades."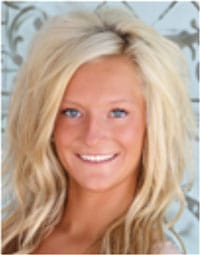 Mackenna Balman has been an impressive multi-sport student athlete at RCHS participating in cross country and track. She was a member of the 2013 league championship team and individually placed fourth at the league meet and fifth at regionals. Her coach Dan Davies said, "Mackenna's contributions have been invaluable. She is a total 'team player' whose work ethic, determination, and leadership has greatly influenced her teammates. Her hard work has resulted in All League honors as well as numerous state championship appearances." Academically, Mackenna has maintained a 3.6 GPA and is a member of the National Honor Society. Mackenna is undecided on where she will attend college in the fall.
Congratulations to these amazing women athletes for their accomplishments, both academically and athletically. Best of luck in the future!