Rock Canyon poms coach earns CHSCA's Coach of the Year award
September 1, 2016
/
/
Comments Off

on Rock Canyon poms coach earns CHSCA's Coach of the Year award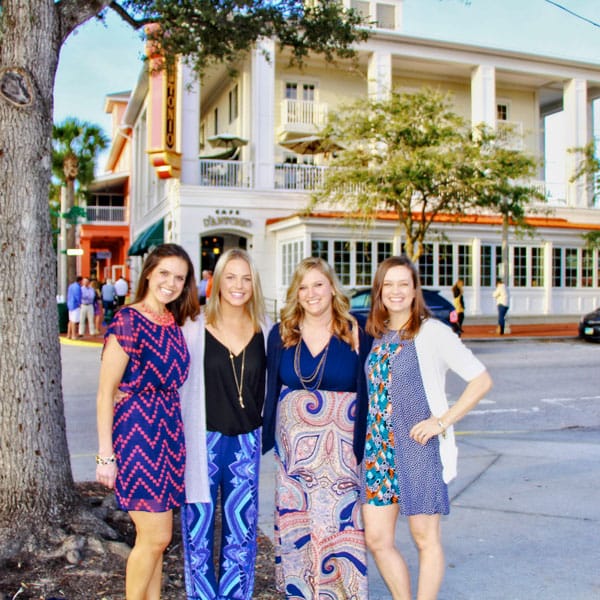 The 2016 Rock Canyon High School poms staff (left to right): Christina Leone, Paige Hesen, Amanda Gesell and Erin Marken at nationals this past year.
Article by Riley Busch, RCHS intern writer; photo courtesy of Christina Leone
In addition to having an extremely successful poms season and a great score at the National Dance Team Championships, coaches at Rock Canyon High School (RCHS) are receiving recognition for all their hard work. 2015-2016 poms coach Christina Leone received the Colorado High School Coaches Association (CHSCA) poms Coach of the Year award this past month.
Prior to this year, CHSCA hadn't given awards to sports such as poms and cheerleading. This recognition to teams and coaches who work extremely hard is a definite achievement! CHSCA is a great way for students and coaches from all corners of the district and beyond to showcase their efforts toward the activities they love.
In addition to training and coaching her team, Leone also works hard to balance a second job selling real estate, family life and traveling. She strives to make an impact and do the best in all that she does in her daily life. When asked how she manages to juggle all of her activities, Leone responded, "I have to stay very organized! I plan ahead and rely on constant support from my family."
Leone also credits her stellar poms coaching staff for her success and continuation of the sport. "We are a team and very close friends. We all recognize that we all have outside jobs and families, so coaching has to fit into our other priorities. Having a coaching staff that is selfless, committed and who all have a love for poms is the main reason I'm still able to coach!" said Leone.
The entire RCHS community is extremely proud of Leone and the impact she has had on the lives of her poms students, staff, co-workers and community members!