Ruff-ruff-ruffing it at the Miller's house in Surrey Ridge
September 1, 2016
/
/
Comments Off

on Ruff-ruff-ruffing it at the Miller's house in Surrey Ridge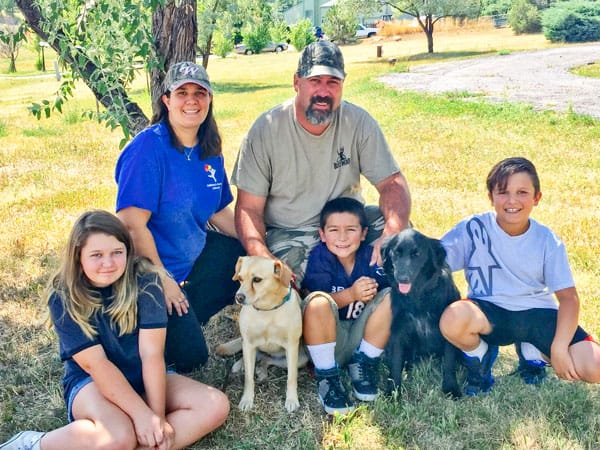 The Miller family with their dogs Cadence (left) and Cora, a Golden Retriever/Border Collie mix that was fostered and adopted by them. They also have an adopted cat, Ninja.

By Patte Smith; photos courtesy of Valerie Miller
Brian and Valerie Miller have no boundaries when it comes to helping people, getting involved in the Surrey Ridge neighborhood, coaching, volunteering at school and fostering dogs. Not only do they have three kids, Rylee a seventh grader at Rocky Heights Middle School, and Gavin and Felix attending Buffalo Ridge Elementary, they make time to make a difference in the community.
Three years ago they decided to start fostering dogs, mostly puppies, who were either moving to different shelters, found on the side of a road or in dumpsters, or from homes that could no longer provide for the animals.
"A friend asked if we could help and we said yes," explained Valerie. "It is as simple as that. Our kids love it and we all enjoy having the puppies in our home so we can keep them safe, well fed, loved and in a warm place. We can see a difference almost immediately with some of the puppies – they respond to all the attention they get, especially from the kids. Our children know that the dogs are only with us for a short time and understand that they will have new owners who will take care of them. Felix, our youngest, every once in a while gets attached, but he knows that more puppies will be on the way to our house."
"We foster puppies sent to us from Life is Better Rescue (LIBR). This rescue organization vaccinates and spays or neuters the dogs before they are adopted by families or individuals. We think that is a good practice. Life Is Better Rescue is run exclusively on volunteers and donations."
Miller emphasizes that when an individual or family decides to foster dogs, they need to research each organization before making a decision which one to help. "It is important that you know where the dogs are coming from, what vaccinations they have had, and what treatments they have had while in the shelter. Various rescue organizations have different protocols so you don't want to put dogs at risk mixing animals from different rescue shelters."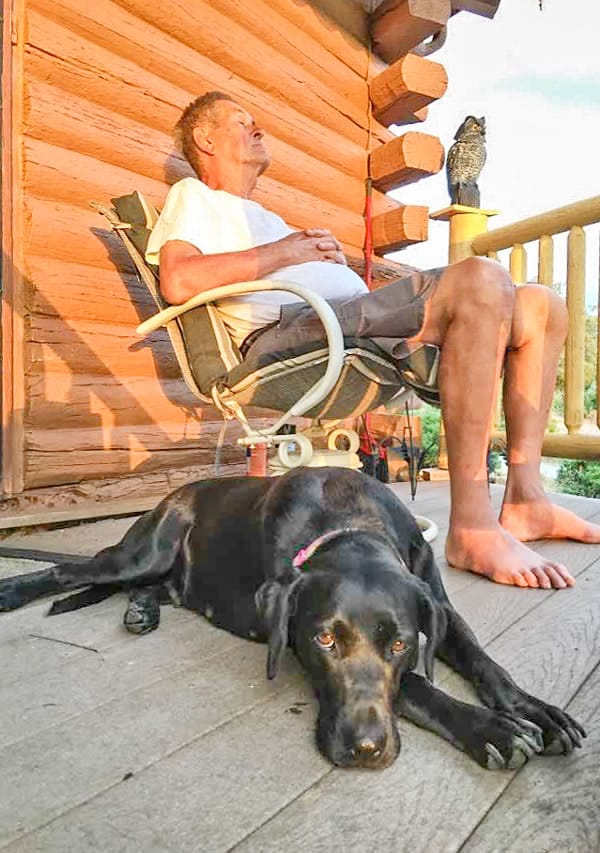 Canine companionship is rewarding, regardless if it is for a short period of time or as a permanent relationship.
During the three years since they started, the Millers have fostered more than 175 animals before the dogs found forever homes. "Many of our fostered pups have ended up with friends in the Castle Pines area where they have awesome homes. Maggie, the sweetest black lab mix, found her home here in Surrey Ridge with a retired couple who had lost their dog a while ago."
Miller would like to remind readers that LIBR is always looking for foster families. People can foster adult dogs, puppies, big dogs, small dogs and everything in between. "It's great that you can place your name on the list and if it is a good time for your family to help, you can agree to foster a dog or puppy. If you are gone on vacation, have too many sports activities or the holidays make things too crazy, you don't have to feel obligated to sign up to take an animal – you can wait until the next opportunity arises."
For more information about LIBR visit www.lifeisbetterrescue.org. Their motto: The Best Things in Life Are Rescued!