School Scoop – School Officials Plan for Fall Election
August 1, 2008
/
/
Comments Off

on School Scoop – School Officials Plan for Fall Election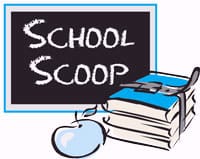 Each issue of The Connection features current events, sports information, school awards, fundraisers and other important items about each of the six neighborhood schools in Castle Pines North. To share school information, please contact by email, or call 303-482-3078.

by Lisa Crockett
The Douglas County School Board will not officially decide on whether it will call for a ballot measures to increase school funding until mid-August. But in anticipation of the expected proposal, school employees are preparing a campaign for voters.
"All indications are that this question will be on the ballot," said Douglas County Schools Chief Operating Officer, Steve Herzog.
The vote in question would tentatively call for a bond issue and a budget override to provide funding to build new schools to alleviate rampant overcrowding as well as maintain or restore budgets for technology, transportation, gifted students, reading intervention programs and security. Though Douglas County students consistently perform well on standardized tests, the district receives the lowest per-pupil revenue in the Denver Metro area.
"Douglas County School District has managed to stretch every dollar in order to continue to find innovative ways to push student learning forward," said Herzog. "Without additional local voter support, maintenance of the current high performing system is in jeopardy, and improvements will be nearly impossible."
Estimates are that the measures would cost the average Douglas County homeowner about $100 per year, potentially a tough sell in a slumping economy. According to Herzog, though, indications are that voters are in support of the measures.
"This is a winnable election," he said. "We just have to marshall all our support."
The decision as to whether or not theses issues will be placed on the November ballot is likely to be made at the School Board meeting on Tuesday, August 19. For meeting details and more details on this issue, visit www.citizens4dcschools.com.