SMFR Journey to A New Station – Timeline of Events
July 1, 2008
/
/
Comments Off

on SMFR Journey to A New Station – Timeline of Events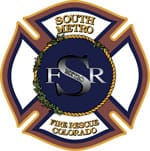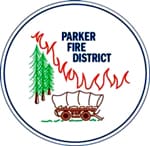 by Terri Wiebold and information provided by Parker-South Metro Fire Authority
It began with a community meeting in May of 2004 to gain support for a South Metro Fire Rescue (SMFR) special district mill levy increase. Now, more than four years later, residents are still recounting promises of a new fire station in Castle Pines North (CPN) and the newly-formed Parker-South Metro Fire Rescue Authority (PSMFRA) is continuing to work toward better service for the community.
Below is a timeline of events that led to the PSMFRA's re-evaluation of a new station in CPN, and its recommendation to move the existing station 36 at Castle Pines Parkway and I-25 to the northwest corner of Castle Pines Parkway and Monarch Boulevard:
April 15, 2004 – SMFR representatives present at Master Association meeting, requesting support for Mill Levy increase.
May 4, 2004 – Fire District Mil Levy passes
2005 – 2.75 Mill levy increase in effect ($43.78 per $200,000 home)
2006 – Proposed Station 43 included in SMFR budget
January 2006 – Metcom becomes operational
April 2006 – SMFR Chief Rinne retires
October 2006 – Resolution of Necessity is a notice of intent by SMFR to purchase land for station 43 (MD)
November 2006 – SMFR states "No funds available for staffing new station 43."
January 2007 – Condemnation hearing scheduled for February 5 – anticipate possession by end of February (MD)
February 2007 – Order signed giving SMFR possession of 1.5 acres at Hidden Pointe and Monarch. Douglas County requested amendment to zoning (estimated six month process)
May 2007 – Independent Consulting Firm (ESCi) Report and recommendations.
June 2007 – SMFR sent letter to Master Association indicating "significant changes to response times to CPN." SMFR Board approved max of $122,000 for design of station 43.
July 2007 – Medic reassigned to station 36.
September 2007 – Consolidation with Parker Fire considered
March 2008 – Consolidation Feasibility Study Results
May 2008 – Parker-South Metro Fire Rescue Authority (PSMFRA) formed
June 2008 – PSMFRA presentation of conclusions of 10-month study of CPN station analysis to city council
July 2008 – PSMFRA presentation to city council – Three Options presented
August 2008 – PSMFRA presentation to community recommending relocation of existing station 36 to CC-20. Community survey in the works for additional input from residents.