February 1, 2022
/
/
Comments Off

on Sheriff Tony Spurlock
By Celeste McNeil; photos courtesy of Tony Spurlock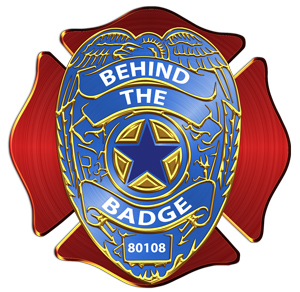 Tony Spurlock has lived and worked in and around Douglas County for over 50 years. More than 40 of those years, he has been employed by the Douglas County Sheriff's Office (DCSO). He's proudly served our community at the top county law enforcement position since 2014, commanding an agency of more than 600 people and numerous divisions.
Born in Denver, Spurlock grew up in northern El Paso County, mostly in Palmer Lake and Colorado Springs. He graduated from Lewis-Palmer High School in Monument then attended Pikes Peak Community College for a few years before moving to Metro State where he studied criminal justice. "I always wanted to be a cop growing up," he said.
Spurlock started with DCSO in 1980 and has worked in every division during the past four decades. Spurlock spent 14 years in investigations as a sergeant and then lieutenant. "I enjoyed investigations the most. I enjoyed solving the crimes, solving the puzzles, and getting the guys who were trying to get away."
Spurlock said his favorite aspect of working in law enforcement has been the opportunity to help people at their worst. "I like to help victims grow from their tragic situation to a better place, and bringing those who put them there to justice," he said. As sheriff, he's proud to provide the best resources to his troops so they can help others find justice. "I often find myself [and my deputies] working with other service providers who can help make a difference in citizens' lives."
Spurlock understands the power of connection and collaboration. He credits much of the success of his career in Douglas County to the relationships, alliances and expertise of those around him. Spurlock has served as a chair or board member on more than a dozen organizations like director of County Sheriffs of Colorado and chair of the Unified Metropolitan Forensic Crime Laboratory, including four governor appointed board positions.
Spurlock has instigated or supported a multitude of services, partnerships and task forces the past seven years. "As sheriff, I get to make the decision to appoint officers to local and federal task forces. They really help not only our county but also the state and country." He has created or appointed officers to task forces including DEA, anti-terrorism, financial crimes, and hunting fugitives. He was also instrumental in creating a state-of-the-art forensic crime lab partnership which eliminates the need to wait on the state lab services.
Spurlock is beginning the last year of his second term as sheriff. Douglas County has a two-term limit, so Spurlock will not run again. He's committed to finish his term with the same energy he's had the past seven years.
"Being Sheriff has been the best part of my career because I get to organize all aspects of the sheriff's office. I've enjoyed it a great deal despite the challenges."
Spurlock is not sure yet what he will do at the end of his tenure, but he will likely stay within the law enforcement community in some capacity. He also looks forward to spending more time with this wife, Stacy, their grown children, and grandchildren.
Over the years, Spurlock admits he has had little time for hobbies; spending time with his family has been one exception. Camping with his kids as they grew up and now with his grandchildren is something he takes advantage of as often as he is able. HO model trains sets are another "weird little hobby" he appreciates when he finds a little free time.
Spurlock spent a large portion of his life working. "I love my job – it wasn't like work, but I've spent a lot of time doing it. Being sheriff is on the clock all the time," he said.
Spurlock said he has not taken a vacation since he took over as sheriff more than seven years ago. "She's been there through it all," Spurlock said of Stacy's patience with his long hours. The Spurlocks are looking forward to a long-awaited vacation this spring.