Shine a light, lend an ear and give of yourselves this Thanksgiving
November 1, 2017
/
/
Comments Off

on Shine a light, lend an ear and give of yourselves this Thanksgiving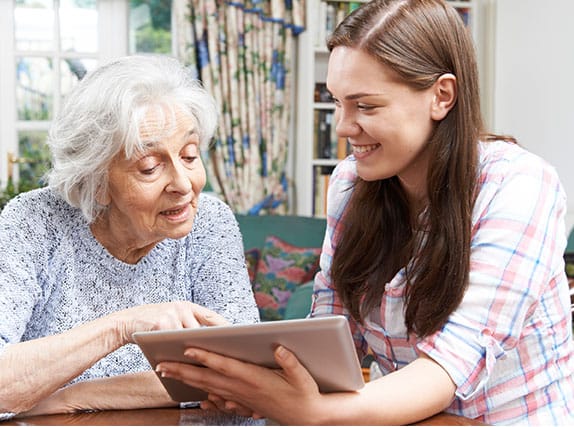 By Patte Smith; courtesy photo
We all get caught up in the holidays – making recipe lists, deciding who is hosting Thanksgiving, cleaning the house, thinking ahead to Christmas and stressing out
about who gets what – the list is never-ending.

How about we put all of that aside for a few hours or a couple of days? Thanksgiving is a special day that most people celebrate regardless of religious affiliation. Families gather together to give thanks for the many blessings that have occurred during the past year.
This year let's focus on older adults and relatives who have lived through a remarkable time in our country's history as we gather together. Remember many older adults struggle during the holiday season, as well as throughout the year. These folks often experience a heightened sense of loneliness and start focusing on memories about happier times and missing family members who have passed away. Others have feelings of being useless and have thoughts of death or suicide around the holidays.
We need to engage and encourage our older generation, whether a parent or friend or our next door neighbor, to share memories, happy and sad. Be open to asking them questions such as what important events they remember or maybe what they have learned throughout their lives. Let them share how they met their spouse or what they think is the secret to a happy marriage. And ask them what they would like to pass on to the younger generations. Do not be uncomfortable interacting with this incredible older generation, they have a lot to say and share. By chatting with them, it gives them opportunity to share their feelings with a caring person. This reassures older individuals that they are being heard, not being judged and that they are still very important.
We can also "shine a little light" on our older parents, neighbors and friends, or someone in a nursing home by getting them outside – maybe for a walk if they are able, or a car ride. Take a drive through neighborhoods to see the Christmas lights in the evening. Visit a resident in a nursing home, and take them to a windowed area to chat with them and to listen.
There are endless ways to brighten up peoples' lives. Decorate a resident's room in an assisted living center or nursing home. Watch an old holiday movie or listen to music with them, even sing along. If seniors you know or family members are able to get out, take them to a craft fair or a school play. If a friend next door can no longer bake, make a holiday recipe with them. Maybe someone needs some help going to the store or writing holiday cards.
Connect with assisted living centers and nursing homes and find out which residents have little or no family and if you can reach out to them. Get to know seniors in your neighborhood that need friends or companions. Send your teens over to check on an older neighbor and see if they could use some help.
This Thanksgiving let's place all these extraordinary older relatives, friends and neighbors at the TOP OF OUR LIST. Thankfully, for us, they helped pave the way for many of our blessings.