South Metro Fire Rescue Election Set for May 6
April 1, 2008
/
/
Comments Off

on South Metro Fire Rescue Election Set for May 6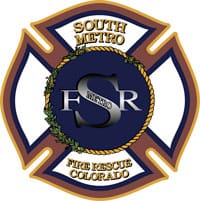 Two South Metro Fire Rescue Candidate Forums Scheduled for April
The Castle Pines North Master Association will host two "Candidate Forums" for all candidates running for the South Metro Fire Rescue Board of Directors. Mark the calendar and make sure to attend one of these two events:

Friday, April 18, 7 p.m.
Tuesday, April 29, 7 p.m.
Both events will be held at the CPN Community Center, 7404 Yorkshire Drive. Parking is limited so please carpool with a friend. For more information, please e-mail Contact by email.
by Terri Wiebold
Seven candidates will be vying to fill three open seats on the South Metro Fire Rescue (SMFR) Board of Directors in an election to be held by mail ballot on May 6, 2008. One two-year term is vacant and two, four-year terms.
"This is the largest field of candidates we've had for a board election in at least a decade," stated Assistant Chief Michael Dell'Orfano in a press release by SMFR. "It should be an exciting race at an exciting time for us," stated Dell'Orfano, noting that the department has undergone many positive changes in the past year and now may be consolidating with the Parker Fire District.
This election is of particular interest to residents in Castle Pines North (CPN) because not only does SMFR provide emergency medical, fire suppression, and fire prevention services to the CPN community, it is in the process of building a new fire station in the city as well (see article page 3).
The CPN Master Association will host two SMFR candidate forums at the community center on April 18 and April 29 at 7 p.m., at the CPN Community Center to learn more about the candidates prior to the election.
SMFR will mail ballots to all active registered voters in mid-April and will separately distribute a newsletter with candidate information at approximately the same time, most likely as an insert in the Denver Post and The Rocky Mountain News. Candidate information and regular election updates will also be available at www.southmetro.org.
Candidates for the two-year term are Rhonda Livingston and David Jackson – both residents of
Centennial.
Candidates for the four-year terms include:
Henry Eng and Paul Rosenberg – both residents of unincorporated Arapahoe County, Laura Simon of Castle Pines Village, Louis Schroeder of Greenwood Village, and John Levi of Centennial.
April 7 is the deadline to register to vote for this important election.