Sturgis Rally leads Surrey Ridge couple to finding Nemo…South Dakota
September 1, 2016
/
/
Comments Off

on Sturgis Rally leads Surrey Ridge couple to finding Nemo…South Dakota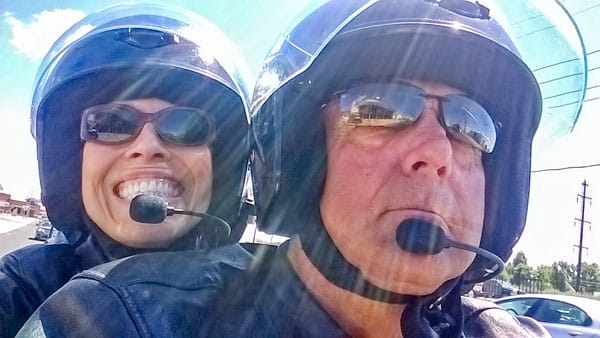 A selfie of Gene and Cindy Wenninger, Sturgis bound on their Harley.
Article and photos by Cindy Kessinger-Wenninger
Every August, motorcycle enthusiasts attend the popular Sturgis Motorcycle Rally, named for the town near the prairie in South Dakota. This year, my husband Gene and I, along with our friends decided to join a half-million motorcycle enthusiasts for the 76th annual event. Having been to the rally in 2008 and 2009, this year's three-day plan included traveling the scenic roads and visiting the lesser-known gems of northwestern South Dakota.
Day one was spent in Sturgis. With last year's event being the largest attended rally to date, the 2016 crowd numbers were in the hundreds of thousands, and the crowds, which included motorcycle enthusiasts and tourists of all ages, were manageable. Shopkeepers emptied and rented their stores, and vendors sold t-shirts, jewelry, tattoos, motorcycle gear, leather chaps and jackets. Rock music played on every corner, and the roar of the motorcycles kept the ear buds in our ears.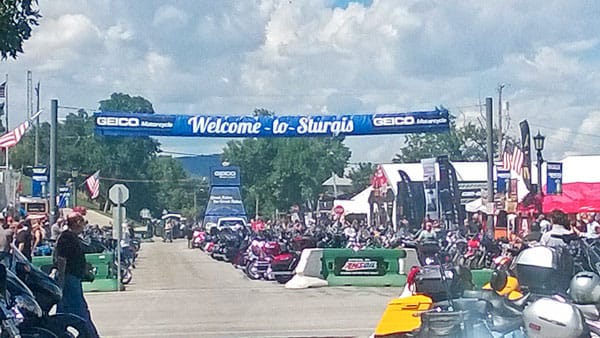 The 76th annual Sturgis Rally brings many to the heart of downtown Sturgis. Thousands of bikes parked and cruising up and down Main Street is a thrill for the eyes to see. The ears may not feel that way, however!
On day two, we traveled along Vanocker Canyon Road, which is a 17-mile road that leads to the historic community of Nemo. The tree-lined byway enveloped us with sunshine, and a few low clouds seemed close enough to touch. As we got closer to town, we noticed a sign "Nemo Volunteer Fire Department – All You Can Eat Breakfast," and we happily parked our bikes. The townspeople, all volunteers, were eager to serve us homemade biscuits and gravy with eggs, bacon, sausage and pancakes. Nemo's population is approximately 575, and I couldn't resist thinking, "I could live here someday." Following our delicious breakfast, we rode back to the highway and stopped for photos at Pactola Lake, which is the largest reservoir in the Black Hills. With beautiful crystal clear water, it is a fisherman's delight.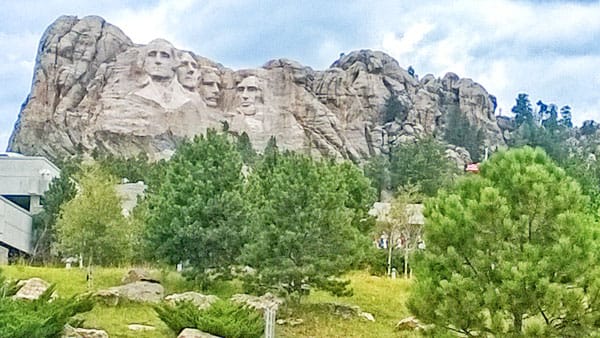 Our final touring day took us to Mount Rushmore. We took a few photos from our bikes since we had all been there before and then rode back up Highway 385 to see the progress on the Crazy Horse Memorial. The memorial represents the protection and preservation of the Native American culture and is open year-round. Many of the children and grandchildren of Korczak Ziolkowski, the original designer and sculptor, still work on the memorial today.
On the ride home, I reflected on our trip and found myself back in Nemo. Sharing breakfast with our friends, the townspeople, and fire department volunteers made this trip one of the best I have taken, and I hope to return as finding Nemo was more than I could have imagined.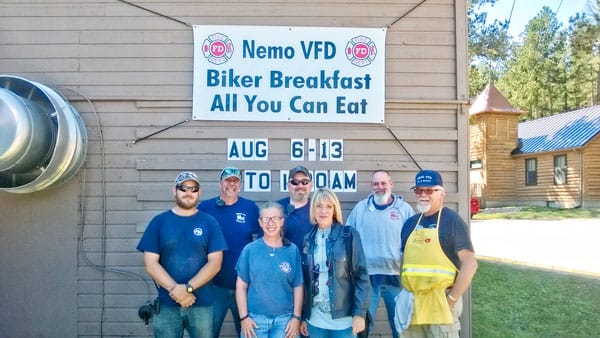 The cheery Nemo Fire Department volunteers with Cindy Kessinger-Wenninger. They served an all-you-can-eat breakfast daily for $8.