SUP – a water sport or greeting?
July 1, 2020
/
/
Comments Off

on SUP – a water sport or greeting?
Article and photos by Julie Matuszewski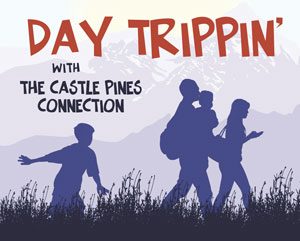 SUP (stand-up paddleboarding) is both a cool term to greet another and a popular water sport that all ages and fitness levels can enjoy. Unlike traditional surfing where the rider waits until a wave comes, SUP boarders stand on boards and use a paddle to propel themselves through the water, making this the ideal water sport enjoyed on lakes, rivers and even in pools.
Three years ago, I tried SUP for the first time. I was excited to experience the trending water sport, but also nervous that I would fall, crashing into the cold water. I kneeled on the oversized hard board as taught, holding the paddle in my hands, with my feet placed to the outer edges of the board. Then with each foot taking the place of my knee, shaking, I rose to find myself standing, balanced and in love with the ever-popular water sport.
SUP really is easy to learn and provides a great activity to unplug from technology and reconnect with nature, family and friends. A low impact activity that works your entire body, it gets the whole family outside for fun. Since my first experience paddleboarding, I have purchased an inflatable board and enjoy exploring local bodies of water when the season opens.
You don't have to venture far to find a place to SUP. Parker's Rueter-Hess Reservoir hosts paddle days on select weekends through the summer months. For a small fee, you can bring your personal board, kayak or even canoe and drop it in the water. If you do not own your own equipment, Colorado SUP Sports offers limited rentals on the weekends through online registrations.
Other favorite destinations in the surrounding area include Bear Creek Lake and Chatfield Reservoir, both offering daily equipment rentals and lessons. I enjoy Chatfield, with its areas of water that are strictly for non-motorized use. The gravel ponds are an excellent spot to drop your board in, as well as rent a board for the first time without having to navigate around speedboats.
Make plans for a weekday adventure to Roxborough Cove, located within Chatfield State Park, to avoid the weekend crowds. Nestled in the trees with an outline of sand bars that await discovery, lies an ideal no-wake area for boarders. Early mornings are peacefully beautiful. The sun dances on top of the water, waves subtly make their presence known and the birds greet you and the new day with song.
If you are ready to pack your beach bag and head out to the water, there are a few tips that will make your first outing more enjoyable. Pick a sunny day with little to no wind and bring a friend or family member with you so you can keep an eye on each other. Plan on one hour for your first paddle outing. Wear a swimsuit or active wear, hat, sunscreen and pack a dry pack with snacks, water and a first aid kit.
Remember that SUP is a water sport so it is okay to get wet. Once you find your balance, you will love the peace and tranquility of the sport as much as I do.
Where to rent SUP:
Chatfield State Park:
www.coloradowatersports.com and www.5280paddlesports.com
Rueter-Hess:
www.coloradosupsports.com
Bear Creek Lake:
www.rockymtnpaddleboard.com
*As of press time, Cherry Creek reservoir equipment rentals were suspended.