Take me out to the ballgame
July 1, 2019
/
/
Comments Off

on Take me out to the ballgame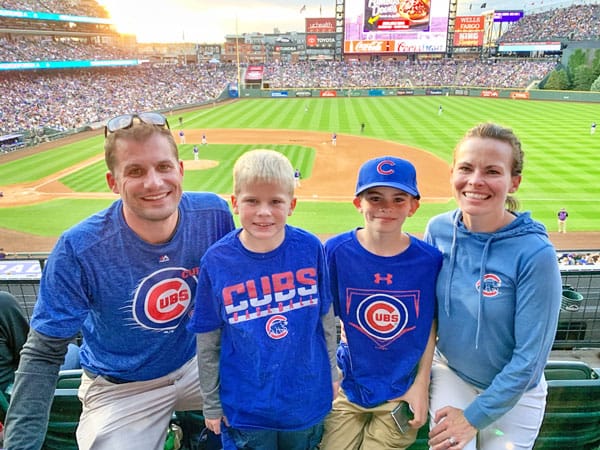 Pictured left to right: Matt, Alex, Jack and Kristen Krieger.

By Lynn Zahorik, photo courtesy of Kristen Krieger
The Krieger family loves to go to Coors Field each summer to watch the Colorado Rockies play. However, when the Chicago Cubs are in town, they pull out their blue and red gear and root, root, root for their favorite family team – the Chicago Cubs. According to Kristen Krieger, her husband has been a Cubs fan since he was young. "Matt has a tradition of going to see the Cubs spring training games with his dad and brothers in Arizona, and this year we went together as a family for the first time," she stated. "We plan to return to spring training next March too. We enjoy games at Coors Field, and for the last three years, [our son] Jack has bypassed having a birthday party to take a few close friends to a Rockies game at the stadium.