Talented Teens of Castle Pines: Passion to career path, connecting with horses
July 1, 2019
/
/
Comments Off

on Talented Teens of Castle Pines: Passion to career path, connecting with horses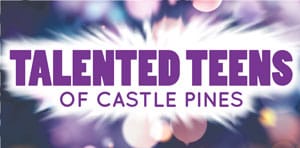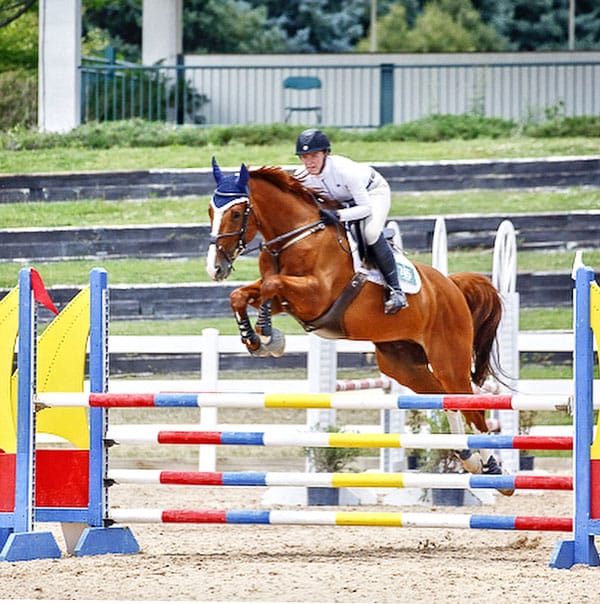 Exuding strength and poise beyond what one might expect of a 15-year-old, Julia Soechtig attacks a difficult jump on her Holsteiner, Petri.
By Nancy Koontz; photos courtesy of Lori Soechtig
Because of her unbridled love of horses, 15-year-old Julia Soechtig received her first horse at the age of 6. Now she is the proud owner of a 7-year-old Holsteiner named "Petri" and a 5-year-old Dutch warmblood named "Sandy." Julia is already an old hand at show jumping, and she has been instructing at several local horse camps this summer.
In addition to her six days a week of horse activities, Julia participates in track, running and sprinting at Regis Jesuit High School (Regis). Julia says along with her horse jumping, these sports set her free.
Julia rides and boards her horses at the West Family Farms in Sedalia. Julia competes at The Colorado Horse Park in Parker where they host numerous professional equestrian events throughout the year.
Being the ultimate "horsey girl," Julia is often seen shopping at Murdoch's and Dover Saddlery, and she loves brands like Ariat western wear. As far as keeping up with her friends and other like-minded equestrians, Instagram is her favorite form of social media. In many ways, Julia is an average teen who loves country music and listening to her favorite artists Luke Combs and Thomas Rhett. When she has time, you might find her watching re-runs of "Friends" or "Parks and Recreation."
Julia has one brother, Andrew (Andy/Drew) who is into golf. Along with her parents, Steve and Lori, the Soechtigs are an ideal example of a close-knit family. They help support each other's varied interests and are invested in each other's lives. Julia and Andy (a senior at Regis), share a ride to school every day.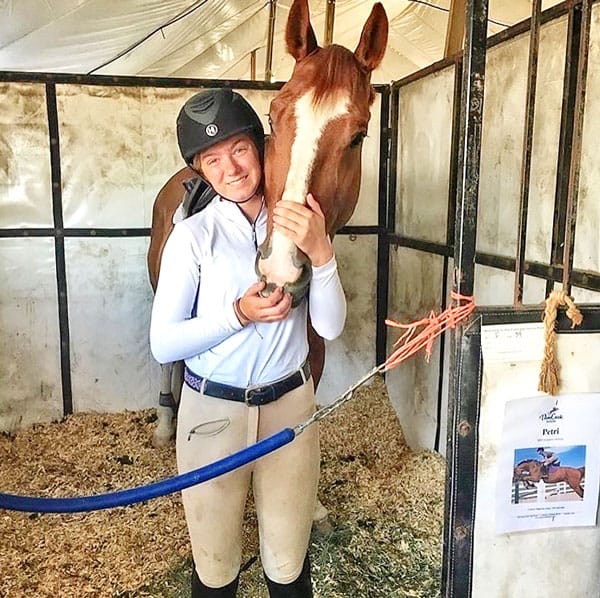 Outside of the arena, Julia's care and compassion shines through, as well as her love for her horses.
Lori Soechtig said, "I am so proud of Julia's hard work ethic and love for horses. Her kind heart and passion amaze me."
Julia appears to be fearless and possesses the level of confidence and personality needed to compete in the precise arena of show jumping. It is not often that someone Julia's age has the poise and discipline to adhere to the schedule and strenuous responsibilities required when you own, train and compete in the horse world. With her connection to horses, it's no surprise her choice of a future career is to become a professional horse trainer as well as own a business selling horses.
When asked about any travel plans or places she has already been, Julia said she would rather be home in Colorado with her horses than traveling. Now that's a tribute to her focus and dedication which has brought Julia Soechtig to the right path in her life.