Talented tween drives fast
April 1, 2022
/
/
Comments Off

on Talented tween drives fast
By Celeste McNeil; photos courtesy of Nick Stark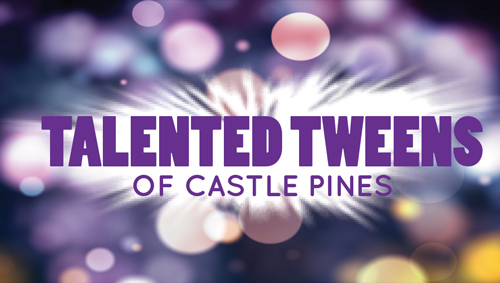 Tanner (TJ) Stark is fast, really fast. He recently won first place in the POWRi Quarter Midget Nationals at the Phoenix Raceway. That makes him one of the fastest kids in the country.
Quarter Midget racing is like the little leagues of car racing – it's paved or dirt tracks 1/20 mile long for kids ages 5-15. The Quarter Midget cars have top speeds around 45 miles per hour. Stark also races micro sprint cars with older teens and adults. He's fast in those too.
When TJ was 5, the Stark family attended a Monster Jam event where the local Quarter Midget race club had an exhibition. "The boys got interested, and we went to a 'ride day' where kids got to borrow equipment and received training on how to race," said TJ's mom, Nicole. "The cars went really slow, and the kids got to turn some laps individually. It's really safe and a lot of fun. We hit Craigslist and Facebook to find out 'how to buy a Quarter Midget' and have been hooked ever since," she said.
In the intervening seven years, Stark has progressed to local and national races and participates in five separate racing classes – Senior Honda, Senior Animal, Light 160, Light World Formula and Modified World Formula (which run on methanol fuel).
Stark also drives micro sprint cars in two classes – Winged 600 Restricted and Open Class. The Open Class cars are powered by Yamaha R6 motors and reach 100+ miles per hour.
Since the closest tracks are an hour away (Dacono, Colorado Springs or Pueblo), most of Stark's practice is done with a realistic simulator game called iRacing. The game allows drivers to compete on "real" tracks and keep their skills sharp," explained Nicole. iRacing also allows TJ and his friends from around the country to stay connected virtually in between races.
Additionally, Stark races one to two times a month in the off season and about three times a month during race season. The Starks have traveled the breadth of the country to attend races, from California to Pennsylvania.
The entire Stark family supports TJ's racing. They travel together and serve as his pit crew, mechanic, and tuner – taking care of all aspects of his cars. "Quarter Midget is definitely a team sport where we have to work together as a family, whether we are working on cars, preparing for a national event, setting up or choosing the right tires for a race or rushing to fix an issue during a race; it really takes a full team" Nicole explained.
Stark is starting to make a name for himself in the Quarter Midget racing world. "He has the largest social media following of any racer his age nationally," Nicole said. TJ has also been recognized several times for his sportsmanship.
In addition to racing, Stark likes to run cross country and wrestle (both for Rocky Heights Middle School), mountain bike, and volunteer for community service – he helps with the younger children every Sunday at Journey Church. Stark is 12 years old and in sixth grade at RHMS, where his favorite subject is math.