The Bibliophile's Corner: A Man Called Ove
September 1, 2019
/
/
Comments Off

on The Bibliophile's Corner: A Man Called Ove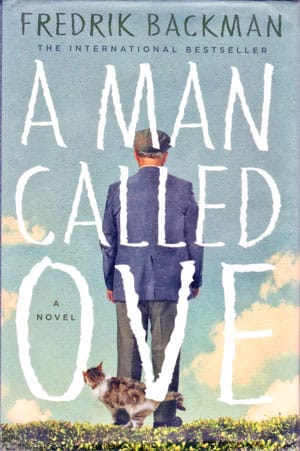 By Susan Helton
Connection writer Susan Helton is an avid reader, once reading 64 books during the summer – just because. This month, she shares a tale about the neighborhood curmudgeon.
A Man Called Ove by Fredrik Backman was originally published in Sweden. The book has been on my "to read" list for a while, so I decided it was about time I actually read it. I was pleasantly surprised by this heartening story.
Ove (pronounced oh-veh) is a curmudgeon, set in his ways. With his firmly-held views and strict routines, he is easily angered by the foolishness he sees around him. But beneath his cranky exterior lies a story. And his solitary world is overturned one day when new neighbors accidentally back a trailer into his mailbox.
A funny, sometimes poignant tale follows, with unexpected friendships and encounters with quirky neighbors, the local Residents' Association and one unkempt cat. In spite of himself, Ove is drawn into the lives of the people around him – the ones he used to point at in dislike and mutter about. And they are drawn into his life, with amusing and heartwarming results.
I had not expected to like A Man Called Ove as much as I did. At first, Ove seemed a very unappealing main character. But I continued reading and am glad that I did. Ove's grumpy view of the world amused me, especially as contrasted with his cheerful new neighbors. The many characters were all unique and their interactions lively.
The easy flow of the writing highlighted the humor of the various situations in which Ove found himself. Many of the chapter titles had me laughing aloud, such as "A Man Called Ove Isn't Running a Damned Hotel." Other parts brought tears to my eyes, especially as the tale of Ove's past is revealed. Backman expertly wove the funny with the tragic and avoided becoming overly silly or maudlin as he did so. Sensitive readers should be aware that there is talk of suicide in the story.
The end of the story came too soon and yet quite appropriately. All the laughter and tears wrapped up in bittersweet closure. The story is a thoughtful and engaging exploration of the impact one's life has on countless others – a great, feel-good read. Just be sure to have a few tissues handy.
Want to share a great book you have read?
Please email shelton@castlepinesconnection.com.