June 1, 2016
/
/
Comments Off

on The Gnarly Root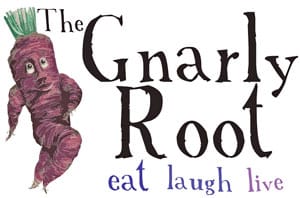 By Lynne Marsala Basche
At first, thinking about a restaurant named "The Gnarly Root" might seem unique; perhaps even a bit peculiar. However, the name quickly begins to make sense when it describes a restaurant that serves local GMO-free meat, grass-fed beef, vegan, gluten-free and vegetarian food, as well as offers live entertainment and a place for community gatherings. Just like a root nourishes a plant and has multiple offshoots, The Gnarly Root strives to feed bodies, souls and minds in a variety of ways.
When Parker resident Shelly Rosnik – along with her two daughters Alexandra Rosnik and Samantha Holschuh, and her mother Sharon Rosnik – thought about opening a restaurant, the idea started as a coffee shop, grew to a wine and tapas bar, and eventually sprouted into The Gnarly Root. The women have lifelong, deep passions for the health of the earth and are excited to share their dedication with the community.
The Rosnik/Holschuh families and chef Chris Puter created The Gnarly Root's menu knowing they wanted to serve the community only the best responsibly-grown foods. "Our care and concern for our soils are our focus," said Rosnik. "Our meats come from environmentally sustainable practices, including humanely raised and harvested. Our grains and vegetables likewise come from environmentally sustainable farming practices that strive to be certified organic."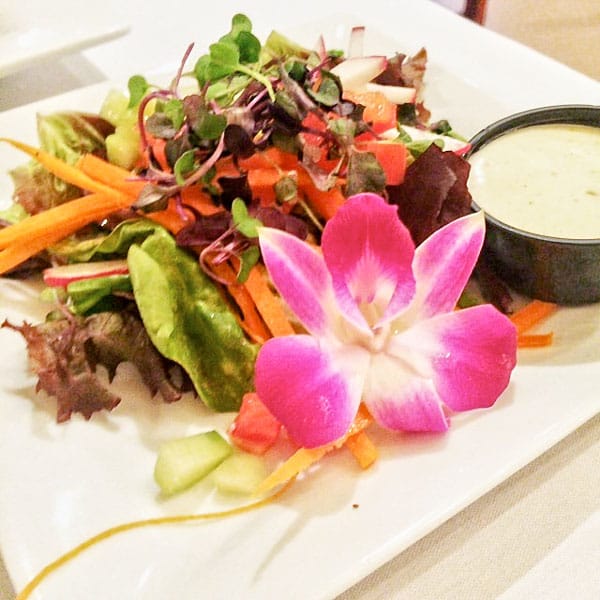 The farm to table menu is bursting with creative selections like the Lentil Shroom Burger, which has toasted pecans, lentils, diced mushrooms, miso and roasted garlic, and let's not forget the Beffaronni Pizza with grass-fed beef, beef pepperoni, pomodoro, fresh basil, mozzarella and caramelized shallots. The owners and Puter wanted to include items that were distinctive and new to share with the community. Tasters were brought in to help with the decision-making and tweaking process, and customers can expect menu items to change seasonally.
Diners can enjoy the Grilled Hearts of Romaine Salad, which is a delightfully surprising combination of ᴀash-grilled romaine hearts, caramelized shallots, tomato, tofeta, vegan Caeser, Balsamic drizzle, and topped with a garlic crostini, is light, satisfying and fresh. The Eggplant Po Boy sandwich includes sautéed sliced eggplant with vegan Milanesse, marinara layered with watercress, romaine and seasoned Roma tomatoes. Unlike other eggplant dishes, the breading is on the lighter side, and every bite allows the individual flavors to complement and not compete with one another. The Sweet Potato Fries are addictive. The sweetness of the sweet potatoes paired deliciously with a hint of salt and pepper which made for a salty-sweet treat, and no ketchup was necessary!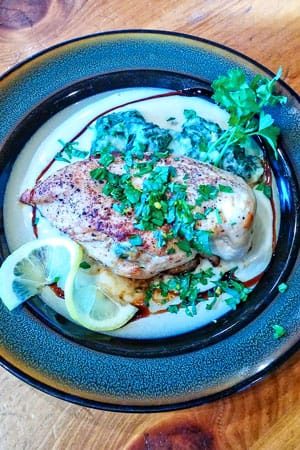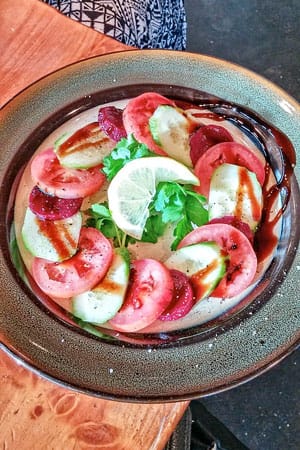 At The Gnarly Root, customers not only feel good about what they eat, but they can feel even better about where they eat. The Gnarly Root incorporates innovative solutions to minimize waste through composting, recycling and creating alternative preparations before perishable foods are compromised. Rosnik smiles when she says, "We're all in. We do it all the way." Doing it all the way includes a team of people who are passionate, conscientious and excited to contribute and share in The Gnarly Root's success.
In addition to serving healthy and delicious food, The Gnarly Root also has family-friendly live entertainment, such as poetry readings, open mic nights, theatre company performances, and dancing. A calendar of events is on the website and includes all seminars, clubs, networking groups and special events, which are all open to the public unless noted as "private." The Gnarly Root welcomes you to make their home your home.
The restaurant has four distinct spaces: The dining room is open and bustling while the full bar area, which also serves food, is quieter. The lounge is warm and inviting with armchairs, couches, a fireplace and plenty of space to meet, work, or catch up on a favorite book while enjoying a cup of coffee and a snack. The private "Tea Room" holds up to 34 people, has a presentation wall, and is a fantastic space for meetings or gatherings. Be sure to notice the local artwork throughout The Gnarly Root, too.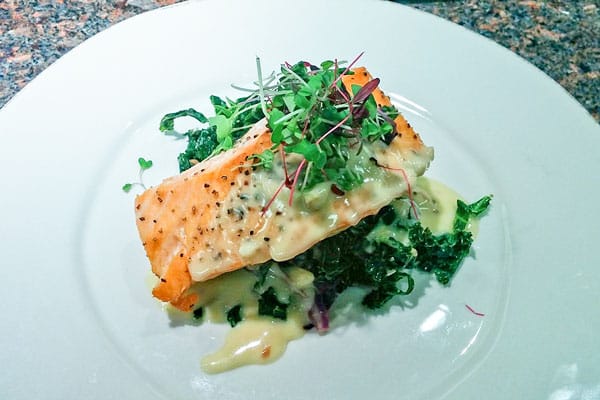 The owners believe that life is connected through food, laughter and living, which includes slowing down, enjoying each other's company and eating responsibly. They look forward to using The Gnarly Root as a platform for the arts as they bring awareness to sustainable practices, as well as environmental and animal rights.
Stop by The Gnarly Root for breakfast, lunch or dinner, and take the time to relax, unwind and savor the moment and the food. Daily meal and happy hour specials, including full menus, are available at www.thegnarlyroot.com.
The Gnarly Root, 9355 Crown Crest Boulevard, Parker
Monday – Sunday: 7:00 a.m. – 10:30 a.m.
Breakfast: 10:30 a.m. – 4:30 p.m.
Lunch: 4:30 p.m. – 9:00 p.m.
Dinner: (Reservations are recommended)
*Coffee, tea, smoothies and pastries are served all day