The perfect blend of his parents: safety in schools
September 1, 2023
/
/
Comments Off

on The perfect blend of his parents: safety in schools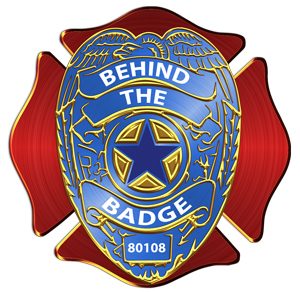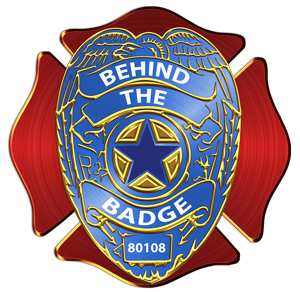 Like most individuals in public safety professions, Lyle Peterson cannot imagine doing anything else with his career.  It is a calling for Deputy Peterson of the Douglas County Sheriff's Office (DCSO).
Peterson attended Cal State University in Los Angeles and graduated with a degree in criminal justice and a minor in sociology.  He moved to Colorado after graduating in the mid 1990s.
Originally hired by Lakewood Police Department, Peterson "wanted something a little more rural," so he applied to DCSO and has been here since January 1998.  Peterson has worked up the ranks from jails, patrol, patrol training officer, investigations, patrol again and now to School Resource Officer (SRO).
Growing up in Los Angeles, the son of a probation officer and a teacher, Peterson knew he wanted to follow in his parents' footsteps.  "My dad encouraged me to go into police (instead of probation) because it is more rewarding," Peterson explained.  Serving as an SRO for DCSO for the past decade, he is the perfect blend of both his parents: public safety in schools.
The main role of SRO officers is the safety and security of a school.  Additionally, they present topics and programs to student classrooms as part of safety curriculum; they handle any criminal episodes on campus, and they are a liaison for safety between DCSO and school administration.
DCSO and Douglas County School District (DCSD) work closely together, with strong communication running in both directions about any safety concerns affecting the schools. The partnership is distinctive in that SROs cover not just secondary schools, but also elementary school campuses as well.
"SROs in elementary schools are fairly unique to DCSD compared to most schools around the country," Peterson explained.
Peterson was originally placed at Ponderosa High School for seven years and then switched to elementary schools.  This is his fourth year to cover local elementary schools, including Timber Trail, Buffalo Ridge and Sedalia Elementary, as well as Roxborough Primary and Intermediate School in Littleton.
Passionate about working professionally with kids, elementary SRO is a good fit for Peterson.  He enjoys being able to make a positive impact on the students and staff as well as developing rapport.  He makes a special effort to meet and interact with all students, but especially the special needs students.  His positive presence can help change the energy in a room, deescalating situations simply by checking in because he has taken the time to build relationships.  "I'm happy to do my part in that," he said.   
Peterson's personal interests and love for the outdoors include hiking with his family, fly and kayak fishing and cycling.  An avid cyclist his entire life, Peterson used to race mountain bikes when he lived in California.  That passion transferred nicely into his professional life – Peterson is one of two deputies to start the DCSO bike program.  He still instructs the 40-hour course, sharing his love of cycling with other interested deputies.
Peterson is also passionate about supporting his DCSO family, particularly with mental health.  He is a peer support employee, meaning he is not a therapist, but he has completed a 40-hour training course in mental health and has access to resources that he shares with DCSO personnel in crisis.  DCSO has a strong and very active peer support program in place.  "I love the people I work with more than anything," Peterson said.  "I feel like the DCSO is a family.  They take care of each other."
Peterson's own family is close to his heart as well.  He has a 20-year-old son and an 11-year-old daughter.  He is engaged and looking forward to getting married next year.
Article and photo by Celeste McNeil