Troop 1891 growing strong, giving back
August 1, 2009
/
/
Comments Off

on Troop 1891 growing strong, giving back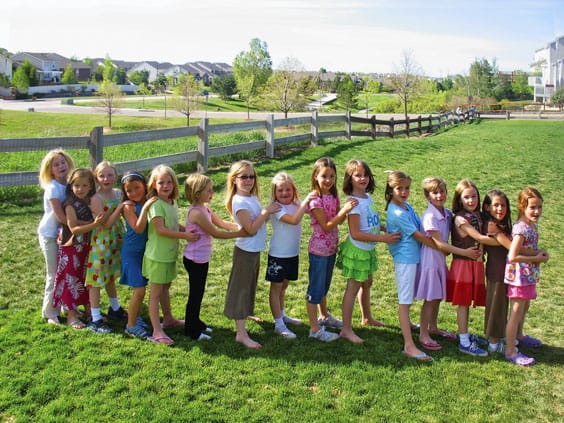 It isn't just through monetary donations that the girls give back; they give of their time and talents too.


by Carin R. Kirkegaard
During the past year, Brownie Troop 1891 has been providing young ladies from the Castle Pines area opportunities and experiences that not only enhance personal growth, but give back to the community.
Co-leaders Annette Loomis and Diane Keely take the Girl Scout motto of "Making Strong Girls" to heart as they lead their troop. Both strive to provide a safe environment in which the girls can try new things.
In May, Troop 1891 hosted Carly Sandell, a cousin to troop member Robin Dowling, who is fighting Hodgkin Lymphoma. When Sandell visited the troop she was undergoing chemotherapy treatment. Sandell had lost her hair and had a port in place where she received the medicine. Sandell let the girls try on her wig and also inspect her port. The intent was to show the girls that they could overcome any adversity that is placed in their path.
In addition to encouraging each girl to venture past their comfort zones, the leaders also teach the girls to give of themselves. "Community service and giving back is a huge part of our troop," said Loomis.
After Sandell's visit the girls decided to donate their quarter money, a collection of quarters that the girls bring to each meeting, to Children's Hospital. In total the girls had collected and saved $40 over the year.
However, it isn't always through a monetary donation that the girls give back. The girls also to give of their time and their talents.
Throughout the year, the girls have collected Barbie Dolls and food which were delivered in baskets to South Elementary School; sang carols to the teachers at Buffalo Ridge Elementary; made Valentines Day cards for troops in Iraq; made goodie bags for the pets at the Buddy Center, and lots more.
The new year for Troop 1891 starts with the school year, so contact Loomis at Contact by e-mail .