"What Goes Year-Round, Comes Year-Round"
October 1, 2006
/
/
Comments Off

on "What Goes Year-Round, Comes Year-Round"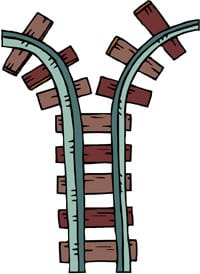 by Celine Hundt
The year-round or four-track calendar has been adopted by many Douglas County elementary schools. The premise of the system is that the student population is split into four groups or tracks (A,B,C, and D) and one track is almost always off school. This alleviates the resource and staffing constraints caused by high enrollment.
The two public elementary schools in Castle Pines North, Timber Trail and Buffalo Ridge have had to anticipate and react to the demands of a rapidly growing and ever-changing community. In July of this year, Timber Trail Elementary announced that it would move from a traditional calendar to a four-track system, necessitated by its hefty enrollment of 601 students.
The year prior, Buffalo Ridge Elementary adopted the opposite strategy, moving away from the track system to a traditional calendar, based on the fact that its enrollment had leveled off. The transition has been a learning experience for both schools, who have supported each other through the times of change.
According to Timber Trail Principal, Lisa Phillips, the move to tracks was often difficult, but ultimately it has reaped many positive benefits. Now, the school's parking lot is less congested, more classrooms are available, and teacher and student burn-out is less of an issue. Also, students are off school for shorter periods of time, resulting in greater retention of what they have learned.
On the flip side, Buffalo Ridge's shift to a traditional calendar was not necessarily met with enthusiasm. Most of the parents with siblings in middle or high schools welcomed the move, grateful that all their children would now be on a traditional calendar. Other parents with younger children had come to appreciate the benefits of track and were disappointed to see it go away.
While there has been no quantifiable research to indicate whether track or traditional is better for students academically, most educators point to better retention as the single biggest advantage of a year-round system.
One thing that is quantifiable is that both schools, in spite of different schedules, work closely together to do what is best for its parent and student populations. During their respective transitions, they have shared ideas, resources and sometimes even furniture. Both schools agree that where there is a strong commitment to the families and to academic excellence, the track versus traditional calendar discussion is really not all that important.