What's your APPtitude? Get the most out of your camera phone with Lightroom
May 1, 2019
/
/
Comments Off

on What's your APPtitude? Get the most out of your camera phone with Lightroom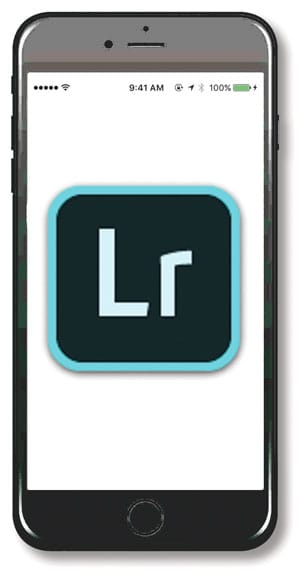 By Lisa Nicklanovich
I recently took a free photography lesson from the Apple Store at Park Meadows Retail Resort. Our class learned about using a few of the features on our camera phones, and something the instructor said after the class surprised me. The instructor, who is a professional photographer, said that he thought most, if not all photos can benefit from some editing. I don't think I'm alone in the way I use my camera phone: I take photos and keep or share them without doing much except maybe cropping the photo.
The instructor mentioned the Adobe Photoshop Lightroom mobile app and I immediately thought it must be for professionals, but it offers many features the rest of us can use to fix or elevate our photos.
A basic version of Lightroom is free and allows you to edit your photos like a pro, making small tweaks or dramatic changes in color, exposure, tone, and contrast. Like me, you may get lost in playing with your photos by sliding all the different radius bars back and forth, playing with things like light, color and effects. Adjusting the saturation and luminance made some of the colors in the photos pop and created completely different versions of the same photo. You can easily organize and manage your photos and share your edited photos to social media.
For a fee, Lightroom offers a premium subscription that takes your camera phone abilities to a whole new level. Some of the premium features include a healing brush to remove anything from your photos, selective adjustments to edit just a small part of a photo, Adobe Sensei which allows you to tag and organize your photos based on the objects or people that are in them (type "mountains" and it will find all the photos with mountains in them using artificial intelligence). Personally, I will have plenty to play with at the free level for a while.
Most of us have done away with our bulky cameras, along with the accompanying lenses and batteries, and are using our cellphones for all of our photography. With Lightroom, you can creatively edit them on the go as well.