What's your APPtitude? Vivino takes the guesswork out of choosing wine
July 1, 2016
/
/
Comments Off

on What's your APPtitude? Vivino takes the guesswork out of choosing wine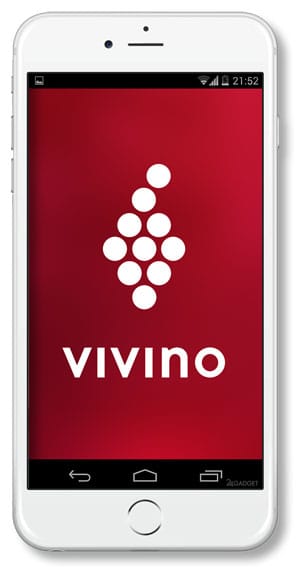 By Amanda Merriman
Finally, there is a free app out there that can make shopping for wine easier and more fun than it already is. Wandering among bottles of wine trying to decide what to buy can be a little intimidating without any guidance. Remembering that great bottle of wine at a friend's dinner party can frequently feel impossible. Before your next trip down the wine aisle, download Vivino (available on Android and Apple devices) and you won't be disappointed.
Vivino works its magic when users take a photo of a wine label. A few moments later, a wealth of information appears. With input from fellow Vivino users, wines are ranked from one to five stars. If a wine is ranked with less than three stars, Vivino advises to skip it even if the label is calling your name. Three to four stars means that if the price is reasonable, give it a whirl. Four stars and higher, of course means grab that bottle of wine if the price is right.
Speaking of price, another key feature of the Vivino app is that the wine's average price is listed, letting wine enthusiasts know if they are getting a good deal. Users are encouraged to provide their own ratings and price of the wine to add to the database.
Additionally when scanning wine labels, wine drinkers will learn about food pairing suggestions, notes about the region the wine came from, and how the wine ranks around the world. You can add your own personal tasting notes and if you received the wine as a gift from someone. The genius part of the app is how it keeps track of the bottles you purchase, allowing you to see at a glance what wine you want to buy again. Vivino users can purchase wine online through the app and follow fellow vino enthusiasts to see what they are imbibing. Over time, Vivino recommends wines based on user ratings.
As a person looking to expand my wine horizons and make the most out of my time, Vivino has been a godsend. Vivino brings ease, reliability and confidence to the wine purchasing process.