Castle Pines loses a cherished southern charmer
August 1, 2016
/
/
Comments Off

on Castle Pines loses a cherished southern charmer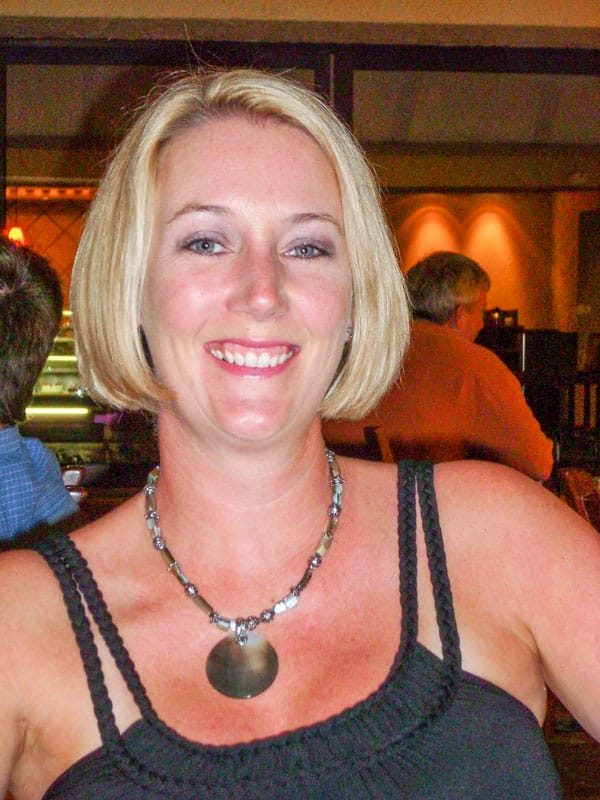 Sally Mason was a no-nonsense, vibrant member of the Castle Pines community who will be greatly missed. Sally passed away on June 12 at her home in Castle Pines from renal cancer.
By Kathy Fallert; photos courtesy of the Mason family
August 7 would have been the 46th birthday for 17-year Castle Pines resident Sally Mason. Sorrowfully, Sally's life was cut much too short by renal cancer. Loving wife and devoted mother of two, Sally passed away at her home in Castle Pines on June 12 at the age of 45.
Sally Mason was a close friend of mine. We met in 1999 when we were both pregnant with our daughters and were new residents to the Stonecroft neighborhood in Castle Pines. Sally was smart, feisty, opinionated, animated, and she knew how to have fun. Over the years we were Girl Scout Troop Leaders together, carpooling chauffeurs for our daughters' many activities, travel companions, and we shared some of life's milestones together. Most importantly, the two of us had numerous evenings of just hanging out, drinking wine, laughing and talking about life.
I remember toasting with Sally on my front porch after she had her kidney removed in April of 2015 due to a malignant tumor. The doctors said her margins were clear, and they believed she was cancer free. I proposed a toast to Sally saying, "Way to dodge a bullet, friend!" And we believed she had done just that. She drove up in her new Mercedes convertible that her husband had recently bought for her and she quipped, "Like my new car? All you have to do is give up a kidney!"
Eight months later between Christmas and New Year's Day is when I found out the disease had spread. It was some of the most difficult news I have ever had to deal with. Sally was so young, so full of life, and one of the most devoted moms I have ever known. Sally is survived by her husband of 22 years George, her daughter Lily (17), a senior at Valor Christian High School and her son Christopher (13), an eighth grader at Rocky Heights Middle School.
Sally grew up near Atlanta, Georgia and later attended Florida State University (FSU) where she graduated in 1992 with a bachelor's degree in sociology. During those college years the FSU football spirit took Sally over like a religious conversion. George recollected, "Miss an FSU alumni event? A homecoming game? Oh, no! She would have to be anesthetized, chained to a post, and she would still find a way to be there!"
Sally's sassy southern charm and spry wit quickly had George at her mercy when the two met in June of 1993. George and Sally married on December 11, 1993 in Georgia after a whirlwind romance of only six months. George reflects, "Best day of my life until our kids were born. Then it was a three-way tie!"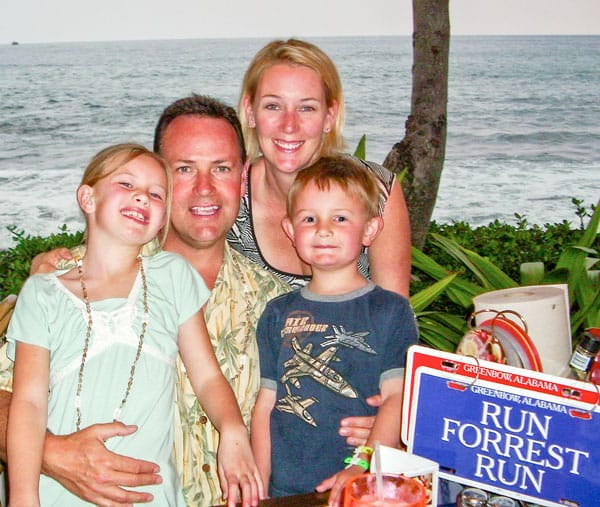 (Pictured from left to right) Lily, George, Sally and Christopher Mason at Bubba Gump's Restaurant in Maui in 2008 where they enjoyed one of their many Hawaiian vacations.

The Masons moved to Greenwood Village in 1996 and then on to Castle Pines in 1999 as they were starting their family. Sally happily gave up working to stay home with her kids for nine years. In 2008 she went back to work part-time at Redstone Elementary as an educational assistant then a few years later as the school's librarian. She enjoyed her years at Redstone and was pleased to be able to keep a similar break schedule with her own two kids.
Sally had a deep love for the beach, especially Hawaii, which is where the Mason family vacationed several times a year. Per Sally's request, the family scattered her ashes in the sea off the coast of Waikiki on June 23.
A celebration of life ceremony was held at Valor Christian High School on July 12, where roughly 150 people attended, many of whom were Castle Pines residents and long-time friends of Sally. George remarked, "There is no question about one thing, Sally's entire universe revolved around me and the kids, our time together, our celebrations, and our vacations. Our happiness and well-being were all that mattered to her. And Sally was life itself to the three of us. Our family would just like to thank everyone for the thoughts, prayers, gifts, meals and support through this very difficult loss."
As for me, this August 7, I will be sitting on my porch with an empty chair, toasting to my friend. "Sally, I miss you. Thank you for the 17 years of friendship. It meant the world to me. Things will never be the same without you here."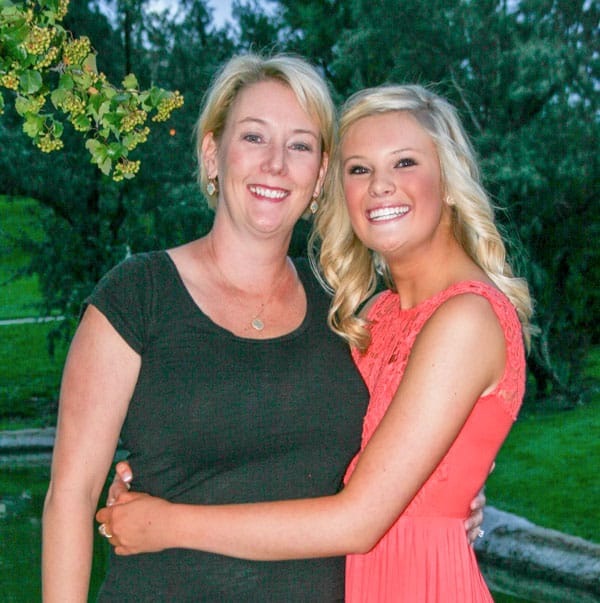 Pictured here with her daughter Lily in 2015, Sally was a fiercely devoted mom, a loving wife and a loyal friend.